Popularly known as the 'happy colour', yellow is recognized for its vibrancy and summery vibe. It's the perfect choice for someone looking for the 'wow factor' that turns all heads. It is often associated with creativity and its influence is evident in pop culture.
The biggest perks of the colour are the facts that it complements all skin tones. It doesn't discriminate and adds a pop of colour and fun to an otherwise monotonous look. It can be paired with a variety of colours only to give a new vibe with every shade and combination. The most popular combination is yellow and blue that was most definitely inspired the 'Starry Night' by the infamous artist Vincent van Gogh. Its combination with red is eye-catching to say the least and assures that all eyes are on what's intended to be emphasized.
With all being said, it makes for a great fit for celebrities' wardrobes, the album cover of artists' albums, the theme for photoshoots, the key elements of interior space design and for most aesthetic projects. A few iconic looks from the wave of 'yellow fever' started by celebrities have been mentioned below.
Yellow dresses on the red carpet:
Rihanna made quite the statement with this stunning yellow couture gown designed by Chinese designer Guo Pei at the Met Gala held at Metropolitan Museum of Art on May 2015 in New York City.
Gigi Hadid never disappoints. Her fashion sense has always stood out and her aura helps her pull almost any outfit like a pro. This canary yellow tube dress is no exception. The coat worn down as a cape adds to the statement.
Her Royal Highness, Kate Middleton is known for her elegant, classy and minimalistic style is seen here doing complete justice to this beautiful pastel shade of the yellow dress. The colour makes a very subtle statement keeping all attention on her Royal Highness herself.
This look of Elizabeth Taylor's most definitely went down in history and is to be never forgotten. Here we can see her wearing this splendid canary yellow dress as her wedding dress on her wedding to Richard Burton in 1964. Not your conventional bride now is she.
Iconic looks from movies:           
The yellow dress worn by Mia (Emma Stone) is a trademark look of the movie 'La La Land' and brought back the fad of yellow dresses. This dress was fancy enough to feel well dressed in and comfortable enough to dance the night away with a stranger.
I think its an accepted fact that this outfit of Cher Horowitz's is by far the most iconic look of the movie Clueless (1995). This look comprising of a yellow tartan miniskirt and matching blazer summarizes Cher's personality quite accurately. We can see Iggy Azalea sporting the same outfit in the music video of her song 'Fancy'. If this doesn't prove how much it left an impact on the audience, I don't know what else would.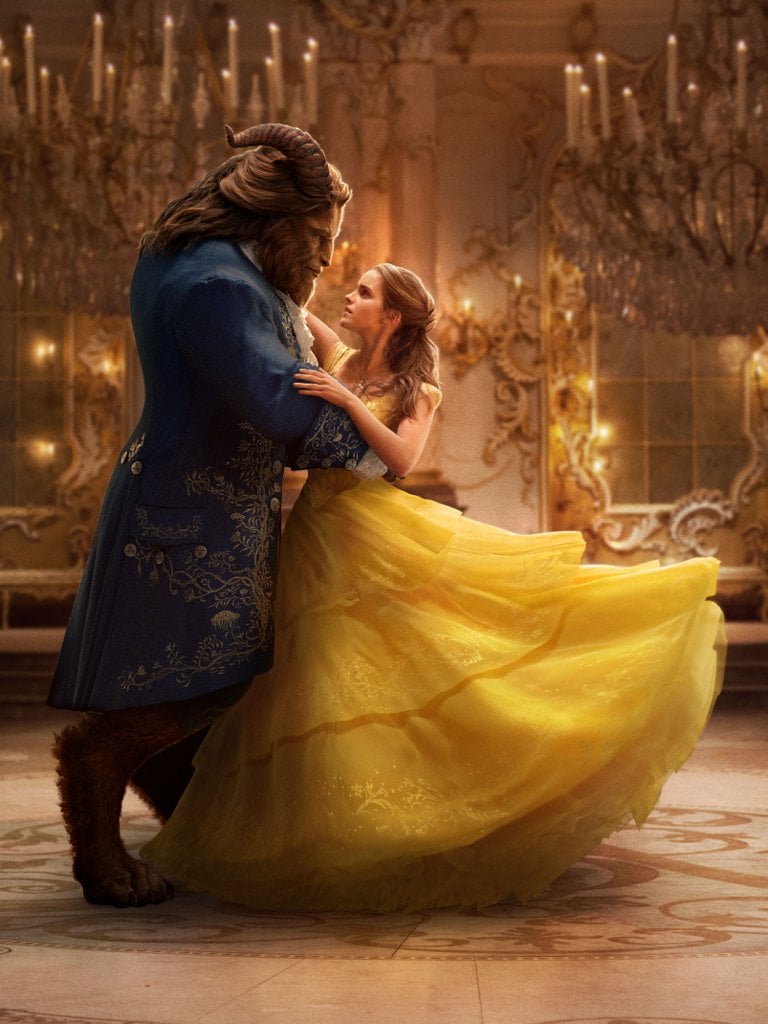 From 'a tale as old as time', the timeless yellow off shouldered dress worn by Belle was most girls dream dress growing up. It is still relevant as a classic and hasn't lost its magical feel, a promise that Disney movies came with.
Whats Bollywood without a little bit of drama and romance? This yellow saree worn by Anushka Sharma in 'Ae Dil Hai Mushkil' caught the eyes of millions of women. Its elegance and pop of colour made it seem desirable to those wishing to wear a 'not so basic' kind of saree.
Statements underlined with yellow colour :
Leave it to 'Queen Bey' to make a cropped yellow hoodie with denim shorts look like anything but basic. Here she is seen donning this casual attire at Coachella like the rockstar she is.
Yellow sunglasses have started gaining attention for people 'see' in yellow its cool quotient.
Music videos/ Album covers/ Photoshoots:
Billie Eilish is immensely popular as a teen pop artist having an influence on a large scale of audience. This all yellow concept for her photoshoot has undeniably inspired many Instagram photos and has given a new dimension to yellow aesthetes.
This look from the music video of Camilla Cabello's 'Havana' brings out the dramatic side the colour has to offer, to spice up things and bring a little drama to the table.
This bright yellow background on the cover of 5SOS' album cover is yet another example of the role played by celebrities in popularising the colour.
This still of Jeon Jungkook from BTS in the video of Euphoria brings out the youthful side of the colour and creates a rejuvenating vibe.
If you're looking for a classic look but want to add a dash of colour, this look of the Korean actor Park Seo Joon would serve as a good reference.
Any Potterheads in the house? The association of yellow with the Hufflepuff house in the Harry Potter series by J.K.Rowling has also led to its popularity which is evident in the fandom and merch.
The final verdict now dictates that yellow is indeed the new colour approved by celebrities.