Probably The Majestic Burj Khalifa of Dubai (United Arab Emirates) and The Petronas Towers of Kuala-Lumpur (Malaysia) might have struck your mind when you would have seen the term 'skyscrapers', but hold your breath and get filled with 'Awe' , as I present to you with some of the craziest skyscrapers in no particular order.
1. Elephant Building, Bangkok

Designed in 1997 by one of Thailand's most celebrated architects, Sumet Jumasi, this triple-towered oddity pays homage to his country's national animal. Comprising of 32 storeys of offices, shops and luxury apartments, the building's 'ears' are multi-storey balconies while the tusks are home to its management company.
2. Aqua, Chicago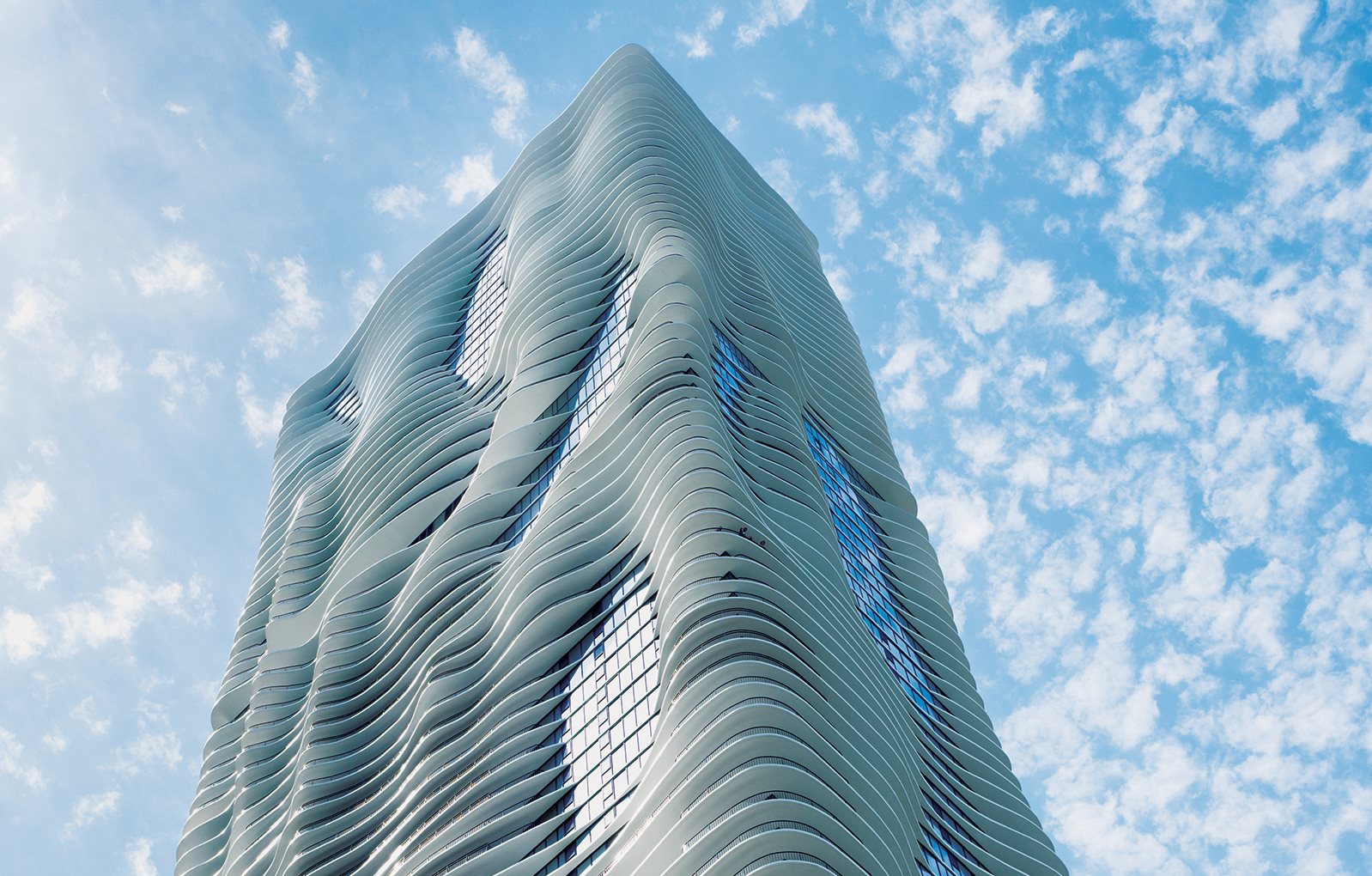 Designed by an American architect Jeanne Gang, Chicago's 82-storey Aqua tower happens to be the tallest building in the world designed by a woman – but that's not why we're including it. To capture the urban views, balconies just bulge out into the sky giving the tower its undulating figure, resisting the angular typologies of Chicago's traditional tower design, that highlights its design even more.
3. Tianzi Hotel, Langfang

This bizarre 10-storey creation made it into the Guiness Book of Records for being the world's 'biggest image building'. Perhaps not a skyscraper in the traditional sense, the beaming depictions of Fu, Lu and Shou (Chinese gods of fortune, prosperity and longevity) certainly stand out against the skyline. Enter the hotel through the white bearded fellow's right foot, and take a nap in the hotel's most luxurious suite – located in his giant peach.
4. Robot Building, Bangkok

Just down the road from the Elephant Building, architect Sumet Jumasi designed the HQ of the United Overseas Bank as a 20-storey robot representing the computerised face of banking and modern technology. Every feature of this android has a practical use: the eyelids are sunshades, the eyes are meeting rooms, and the antennae are lightning rods.
5. Aldar Headquarters, Abu Dhabi
After the Burj Khalifa, UAE is now also the home to the world's first circular skyscraper. No longer restricted to using steel-frame technology to create tall, straight towers, the UAE-based MZ Architects have built a revolutionary 'stacked dinner plate' prototype – at a 'meagre' cost of around £1bn, that is around 9000 crores.
So, Thank you so much for going through it, hope that you liked it! Provide your inputs in the comments section down below for adding some more to this list;)