In the growing age of AI, it's something new around the corner every day. Vivan Chu – a roboticist specializing in human-robot interaction. She is the co-founder and CTO of Diligent Robotics, a company that focuses on making robots that could work in a human-friendly environment. Vivian Chu the designer of the AI software for the hospital robot Moxi. She is an inspiration to all the women in the technical field.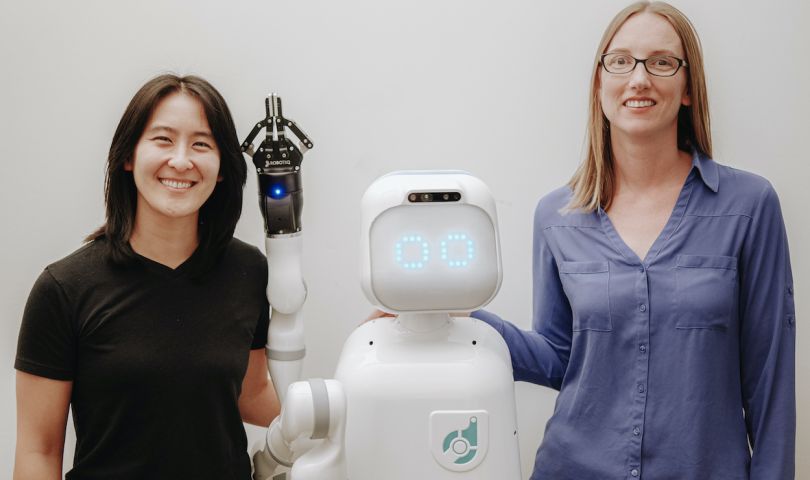 Moxi – The Nurse Helper
Moxi is an excellent helper and time saver for hospital staff. The AI software of this robot was designed by Vivian Chu herself. Moxi is a robot that can free the staff from small works which doesn't require interacting with patients. Moxi can collect and drop off samples and reports and other small works which helps the worker to give more time to the patient. Her inspiration for it came from her childhood when her parents were involved in unusual works and were not available to her aged grandparents. The successful trial of Moxi is completed where she worked for a whole day.
Vivian and her achievements 
Vivian has been recognized in various inclusionson  MIT Tech Review's 2019 list of "35 INNOVATIONS UNDER 35" and on Robohub's 2016 list of "25 WOMEN IN ROBOTICS YOU NEED TO KNOW ABOUT", being named a Google Anita Borg Scholar (2014) and winning the Best Cognitive Robotics Paper Award at ICRA 2013. In 2018, she completed her Ph.D. in Robotics at Georgia Institute Of Technology , co-advised by Dr. Andrea L. Thomaz and Dr. Sonia Chernova. 
Vivian's field of Research
Vivian's research includes a wide field of interests that include human-robot interaction, mechanical design and modeling, embedded systems, databases, big data, machine learning, and natural language processing. She is mainly into the practical application of robotic research and applying it to problem-solving. Her work specializes in object manipulation skills, should leverage end-users to efficiently learn the affordances  (e.g. pull-able, open-able, push-able) of objects in their environment. She also has researched the way a robot communicates with objects using haptic interaction.