"Being fit and leading a healthy lifestyle should be a part of everyone's life. Its not just only models, actors or fitness freaks who should follow a healthy regimen"
Most of us have this misconception that "working out" or going for a "jog" is just to get those perfect abs or V – shaped back. However, being fit means much more than just having a beautiful body. When you exercise, there are a number of things going on in your body. The brain releases dopamine ( which is a chemical that boosts happiness), stress levels get reduced significantly, and for all those insomniacs out there – it helps you sleep much better!
Thus, whether you have access to a gym or you plan to exercise on your own, these are 7 mobile fitness apps that will help you on your quest to becoming happy, youthful and amazing !
1. Nike+ Running (Free – Android, IOS)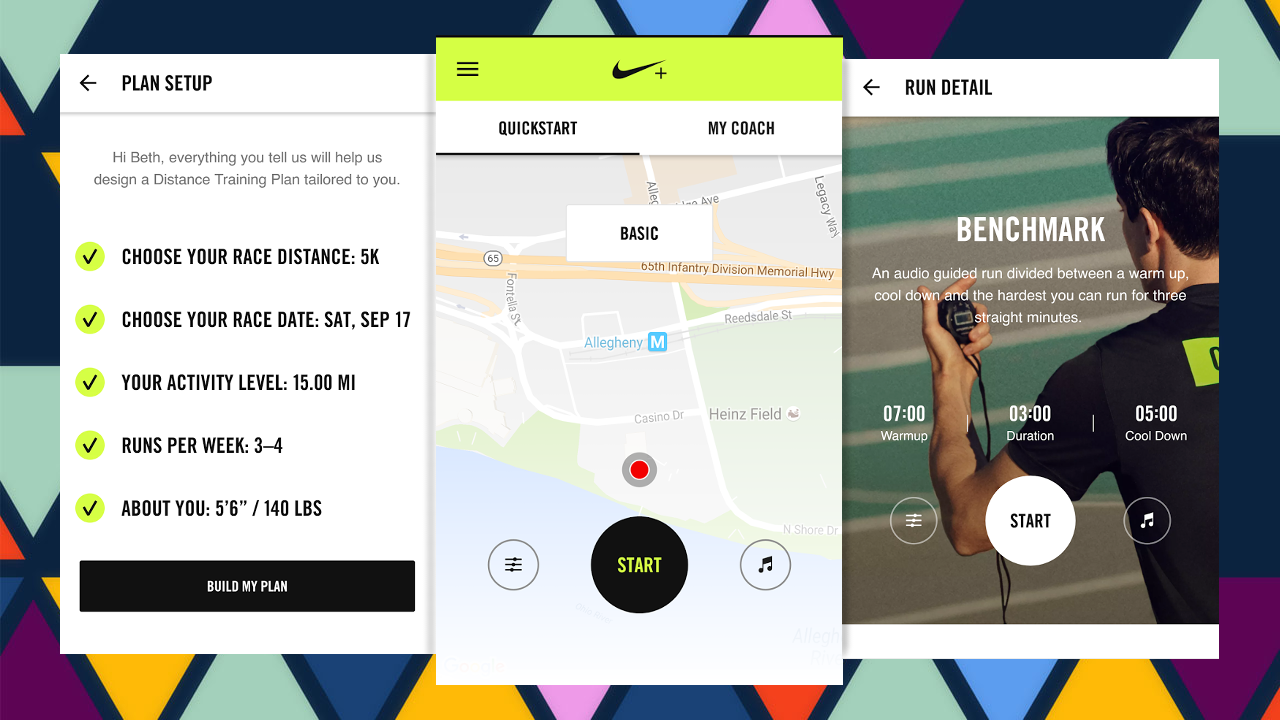 This is Nike's take on a fitness app. The best part – you don't need a fitness band or a tracking shoe. The app uses the mobile's GPS to track you as you run and provides vital stats like – distance covered, time elapsed, speed and run map. It also rewards you with Nike Fuel points at the end of each run which helps you keep track of your progress and compete in worldwide challenges. My Coach mode allows you to customize your running plan according to your needs and current fitness level. While running, you even get audio guidance and motivation by top coaches! Now that's cool.
2. Home Workout – No Equipment (Free – Android, IOS)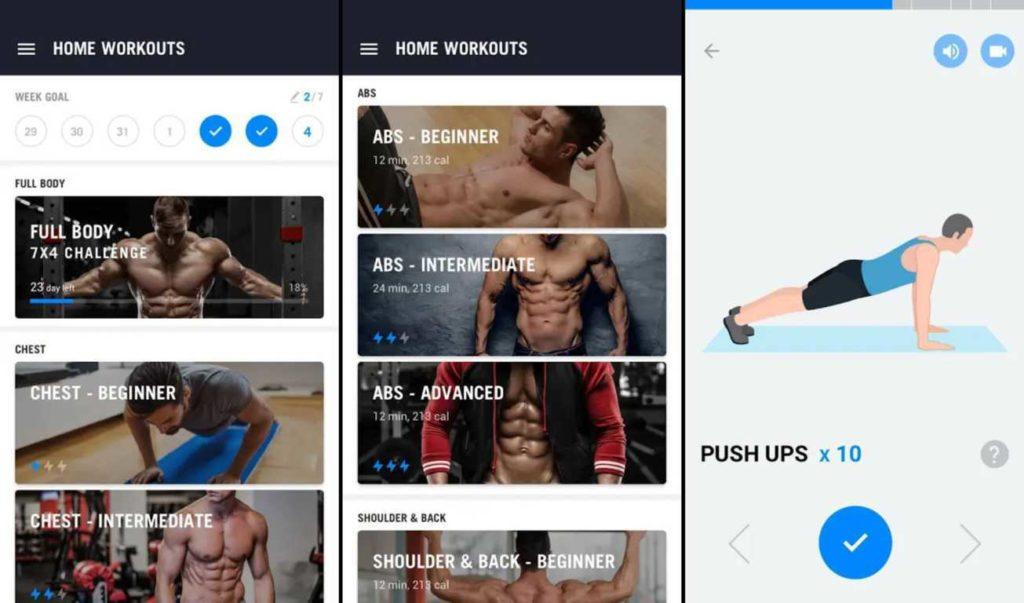 This app is great for anyone who does not have access to a gym or doesn't what to shell out a lot. This fitness app has several workout exercises for different parts of the body. You do not need any specific equipment for the workouts -just you and your body.
3. Mi Fit (Free – Android, IOS)
This app is by far the best all round fitness app (on Android). The only requirement – you need a Mi Fitness band (trust me guys, its pretty cheap compared to other ones). You just need to pair the band once and voila!. It automatically tracks your  heart rate, steps covered,  calories burnt etc. It even has automatic sleep tracking!. Bonus – the band allows you to see who is calling you and view app notifications (psst psst apple watch).
4. Google fit (Free – Android, Wear OS)
Its google's app – of course its got to be good. The software juggernaut has teamed up with WHO ( World Health Organisation) to provide daily goals to make you fit. The simple app synchronizes with other fitness apps and provides its own health measurement units – Move Points and Heart Points. It also works with Wear OS. For IOS, you can download the Wear OS app and sync it to your Wear OS watch.
5. Nike Training Club (Free – Android, IOS)
The Nike training club app is one of the best workout apps you can get out there. The app gives you customized plans according to your current fitness status. Whether you are hitting the gym or plan to workout on you own – the app has workouts for everyone. It also has workouts by some of the best athletes in the world like Cristiano Ronaldo and Michael Jordan – motivating you throughout your workout! Imagine Ronaldo saying " You can do it". Pretty darn motivating right?
6. Health (Free – IOS)
This one is for all the Apple Fanboys (and girls of course).It is apple's answer to google's fitness app, but with a lot more features. This is a fantastic app currently available in the Apple ecosystem only. It gives you all the basic daily health information you need – Number of steps, walking/running distance, flight of stairs climbed etc. Plus if you have an apple watch, it can track your daily Activity, Mindfulness, Nutrition, Sleep and several other vital stats.
7. Down Dog (Free – Android, IOS)
This is a great yoga app for both novices and pros. You can customize your yoga sessions and can choose from 7 different yoga teachers.You can use the boost feature to work on a specific area or go all out by rotating through all the different exercises in your routine.
Verdict
There are a lot of noteworthy fitness apps out there, these are some of the best. Ultimately its up to you to step up your game to keep your body and mind fit. So what are you waiting for ? Just do it.
If there is any other app you feel is awesome, do comment and let us know.