For most college-going students who are preparing themselves to face the competitive corporate environment, internships can prove the game changer with regards to helping them grow and develop their skills while gaining hands-on experience by working on projects in their field of interest by doing internships. So, first off, what is an internship?
An internship is a period of work experience provided by any organization for a fixed or limited period. These are mainly focused on training young minds or interns to gain the all-important experience that they need to move forward in their professional careers.
Now, as we have discussed what an internship is, you may wonder what benefits or profits these internships provide to students and prepare them for a better future?
Well, to provide some more clarity, we have mentioned some crucial benefits that students may get to boost their career from the start and end up a lot better than most of their competitors:-
Job Experience
Many organizations while posting job opportunities, they mention a certain period of job or work experience as the main eligibility criterion. Hence, internships are the best way forward with regard to gaining work experience that may help you gain an edge over your competitors. Internships help you gain exposure and valuable insights with regards to how the business in your chosen field runs, participate in meetings and perform real-world tasks important in the running of the business.
Mentorship
Mentorship is also an important aspect which can help students guide their careers in the right way. In some cases, while working as an intern, you can personally connect with some mentors who can prove really essential to their careers and boost them in a positive direction. Internships can lead to some relationships developing organically which can last a lifetime. Mentors can give you proper advice and you can reveal your personality to them without any hesitation as they can point you to the right path with respect to your career.
Building Your Resume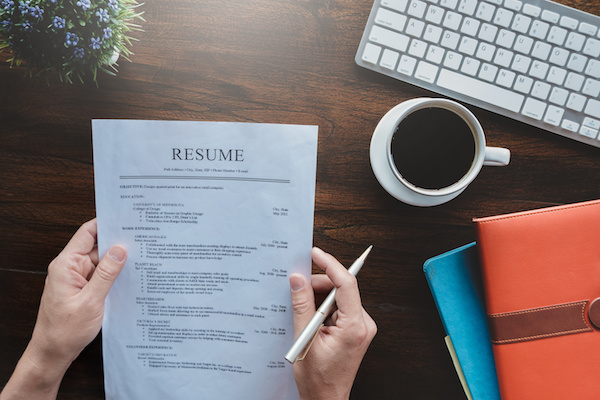 Internships can also help you build a strong resume from the start and keep gaining experience while strengthening your resume.
You can mention all your experience gained from these internships and can clearly mention your objectives with regards to working on a permanent basis.
Build Confidence
While transitioning from college life to facing the outside world, internships can help you build confidence from the start and start finding jobs for a permanent position while having a strong foundation.
Internships can show you how a company develops leaders rather than just learning about it in the abstract. You can observe excellent time management skills and make a note of those you want to emulate. You may learn about valuable collaboration and cooperation skills. If you think of an internship as an extension of your education, you are likely to have a whole range of confidence-building attributes to apply to your future employment.
Create A Professional Network
Internships can also help you connect with certain individuals who can help you find your desired job in the future. Hence, showing your zeal, enthusiasm, and dedication towards your work to these individuals can help you gain potential life-changing opportunities through these connections.
Receive Financial Compensation
Various internships are paid which means you can gain valuable work experience and make money at the same time. A paid internship will provide money to fund your college tuition and expenses.
Hence, to conclude, internships are the best way to open doors to opportunities you could have never discovered before. These can help you kickstart your future journey in the corporate domains quite early and give you an important edge over your peers which can help you in the long run.
All images belong to their respective owners.
Also, Check out our recent blog Project Based Learning Is The Future Of Education