May the Millionaire Square force be with you. Recipe Alert! And sweet-tooths this one will surely brighten up your day. This shortbread biscuit+caramel+chocolate tower is here to win your hearts and calm our cravings.
Primary Ingredient:-
CARAMEL
Confectioners created sweet-gold when they thought of Caramel. It's magical how this delightful syrup can add so much flavor to an already sweet dessert course. And Millionaires Squares is an epitome of a perfect caramllecious recipe one cannot get enough of.
Also…
The use of raw honey to make a smooth glimmering caramel is as beneficial as much as tasty it is. It's like a magic elixir that integrates antiseptic, antioxidant, and cleansing properties that are beneficial for a healthy and sound body. And we just cannot deny how powerful it's healing properties are. Check the benefits in the given link. "The Top 6 Raw Honey Benefits"
Caramel For Your Soul
For this shortcut recipe, all you need is some confectioner energy and these ingredients of course.
Ingredients:
For Base:
Melted butter – 60g
Shortbread biscuits – 225g
For Caramel:
Sweetened Condensed Milk – 397g/ 1tin
Honey/ Golden Syrup – 1tbsp
Butter – 1tbsp
For Top:
Milk Chocolate (Melted) – 120g
Method:
Let's Begin with the Base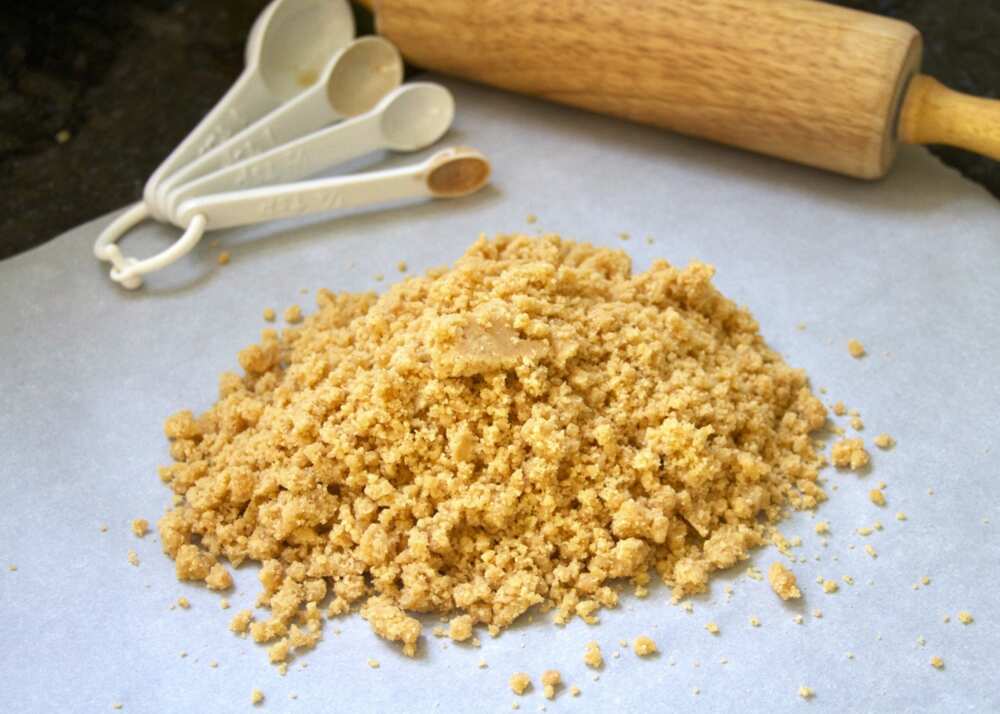 Firstly, line an 8″X8″ tin with baking paper making sure all the sides are lined well. And then, blend the biscuits with melted butter.
Now, pour this mixture into the prepared tins and press down really well. Then leave it in the fridge while we make the Caramel Layer.
It's Caramel Time
In a non-stick pan, pour the whole tin of condensed milk. Add some honey or golden syrup plus some butter.
And, let this cook on high heat while stirring CONTINUOUSLY with a spatula until this mixture starts to bubble.
Then reduce the heat to medium and continue to cook until the mixture thickens and becomes darker in color, for about 5mins. (Make sure that you keep on stirring and scraping the sides else it will burn.)
After that, pour the caramel evenly on the biscuit base.
And again, leave this whole in the fridge to set for at least 2 hours(that's a lot but surely worth the wait)
Caramel & Chocolate, no better alternate
I think this duo is the ultimate and the only OG of the dessert world. So let's top our small & sweet monument with some chocolate!
Melt the milk chocolate over a double boiler or in the microwave for 20sec bursts, stirring in between.
Then pour it evenly over the cooled caramel.
Now, you can leave it like this or you decorate on your own and then let this sit for another 2-3 hours (patience is the key)
Last but not the least, cut the dessert into squares, and at room temperature, they are all ready for a bite.
p.s. they are not best when served cold. refrigerator cold…a big no-no.
So, all the culinary experts, and our lockdown-edition chefs, we are really excited and hope, so are you to try this amazing recipe. This shortbread biscuit+caramel+chocolate tower is here to win your hearts and calm our cravings.
Source: farihabukhari
All images belong to their respective owners
Also, check out more recipes like Recipe Of The Delicious Litti Chokha Of Bihar