Bengal has always been an animated city with liveliness all around the state. It is indeed a treasure of cultural activities and various cuisines bestrewed all over the places. Each and every place in Bengal is significant in its own way. Some places that are nonpareil to visit in Bengal are stated below:
KOLKATA
From the 'British Raj'  itself, Kolkata has been a place full of art and monuments and also being the headquarters of the East India Company.The city's architecture and culture are rich with traces from this era.
Kolkata has some of India's most vibrant and historic markets. From one of Asia's largest flower markets at Mallik Ghat to one of the world's largest used-book markets at College Street, Kolkata's bustling bazaars will delight anyone with its sheer range of essential and eccentric items for a bargain.
Then comes the exceptionally well-crafted monuments which undoubtedly impresses the tourists who come over to visit. With a variety of historic churches, synagogues, temples, old mansions and colonial buildings, Kolkata's structures pull off old-world charm unlike few other cities can. The street food of the city is very famous with almost all varieties of fishes, desserts and sweets especially 'rossogolla' making it having one of the best city of having eateries.
SUNDERBANS
Sharing the location with Bangladesh and a major part with Bengal, Sunderbans is one of the biggest mangrove forests in India. It has the highest population of Royal Bengal Tigers and also has a variety of different species which includes birds, reptiles especially the saltwater crocodile.
This area has a silent charm that amazes one with the simplicity and naturalness in spite of offering habitat to some of the most aggressive and awe-inspiring flora and fauna. This forest has the largest number of Sundari trees. Sundarbans epitomize wilderness with its meandering rivers, springs, creeks, and estuaries. Besides this, there are over 64 varieties of Mangroves such as Goran, Genwa, Dhundal, Garjan, Kankra, Sundari and Passur.
DARJEELING
Considered as the queen of the Himalayas, Darjeeling has a jaw-dropping scenery and mesmerizing beauty of the hills which compels people to pay a visit to heaven on earth.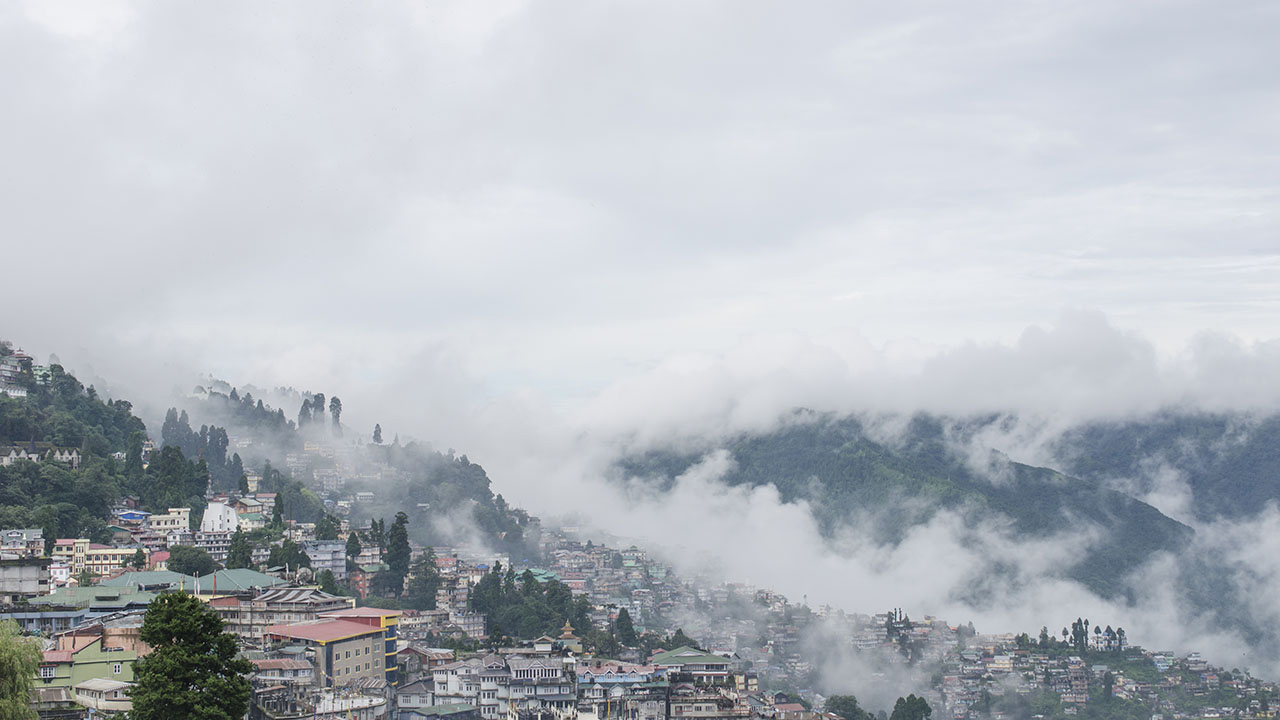 Darjeeling has one of the finest monasteries, botanical gardens, a zoo, and the Darjeeling-Rangeet Valley Passenger Ropeway cable car which happens to be the longest Asian cable car.
DIGHA
Having one of the best beach view scene in Bengal, Digha is considered to be a mere attraction spot for people all across the globe. Known for its magnificent beaches, religious temples and high-tech research centres and museums, this most popular sea resort of Bengal has a lot to offer for tourists.
Chandaneswar Temple in Digha, the century-old Temple of Lord Shiva is one of the biggest holy sites. This can be seen in the Bengali month of Chaitra, a popular annual fair which is organized where nearly half a million people and pilgrims visit the temple.
SILIGURI
Siliguri, known as the 'Gateway to North-East India' is a hill station with very less surface area situated between the foothills of The Himalayas and the Doar Region of West Bengal.
The Jaldapara National Park, situated on the banks of the Torsa river is a prime attraction of Siliguri. Earlier known as the Jaldapara Wildlife Sanctuary, the park is spread over an area of around 215 kilometres, and is comprised of riverine forests as well as grasslands.
Another wildlife park that is one of the gifts from nature is the North Bengal Wild Animals Park. This park is an integral part of the Mahanadi Wildlife Sanctuary and spread out over an area of 300 hectares, this park contains a wide variety of flora and fauna. However, unlike other wildlife parks and sanctuaries, the Mahanadi Wildlife Sanctuary strictly forbids visitors from feeding the animals at the park.
Despite all these places, Bengal has many more places which are better among themselves having different attributes in entertaining the people who visit these places. The tourist visiting Bengal would have all the above memorable tourist spots, besides other tourist attraction such as Shantiniketan, Kurseong, Kalimpong and Murshidabad among others.