When one travels to India, he is never disappointed with the incredible sights and the stunning landmarks that Mahabaleshwar has to offer. The hill station is located at a high altitude of 1,372m above sea level, thereby feeding us with a soothing panoramic view of rolling mountains and a cool, pleasant climate.
Mahabaleshwar is easily accessible from Pune and Mumbai. You can take a tourist bus (Volvo) from Mumbai, departing from Dadar East, Sion, or Vashi. The ride will take you 6 hours and will cost around ₹1500. An ordinary AC bus will cost ₹200. The Volvo bus from Pune is operated by private companies (Neeta and Konduskar), and they charge approx ₹400 each way. The Govt. Express bus from Swargate starting 5:45 AM and every hour with a price of ₹120 per individual. Private cab tours to Mahabaleshwar from Pune and Mumbai are operated by Vasa Cabs.
The best time to visit Mahabaleswar is in the warmer seasons between March and May, when the scorching sun has us by its whip. However, it is not advisable to visit this paradise after June as there is a constant heavy downpour from June through September.
Let us see the beautiful Mahabaleswar as it seems on a normal summer day right from the morning till sunset.
Morning In Mahabaleshwar
What's the most beautiful thing in the morning? Yup…! It's sunrise.
No visitor to this high altitude city should miss out on the stunning sunrise. One of the best places to witness the morning sunrise at Mahabaleswar is Arthur's Seat. Arthur's seat is a place with unusual and wonderful rock formations, just like the Grand Canyon in the USA. Now, why is the place names like Arthur's Seat? It is because there was someone called Sir Arthur whose wife and daughter tragically died in a ferry accident and drowned in the Savitri River. After their death, Sir Arthur would sit here every day and see the breathtaking view of the Savitri River.
Now, Arthur's Seat is not the only place you have to visit if you want to see a breathtaking sunrise, there is another place called Wilson Point, that most travelers check out whenever they want to catch a glimpse of the sunrise. Wilson Point is the highest point in the whole of Mahabaleswar, completely filled with refreshing breezes and panoramic views of the scenery that lies around. There is no direct road to Wilson Point. However, whenever you want to pack your bags for a picnic at Mahabaleswar's Wilson Point, you can take a cab and then hike a few kilometers and voila!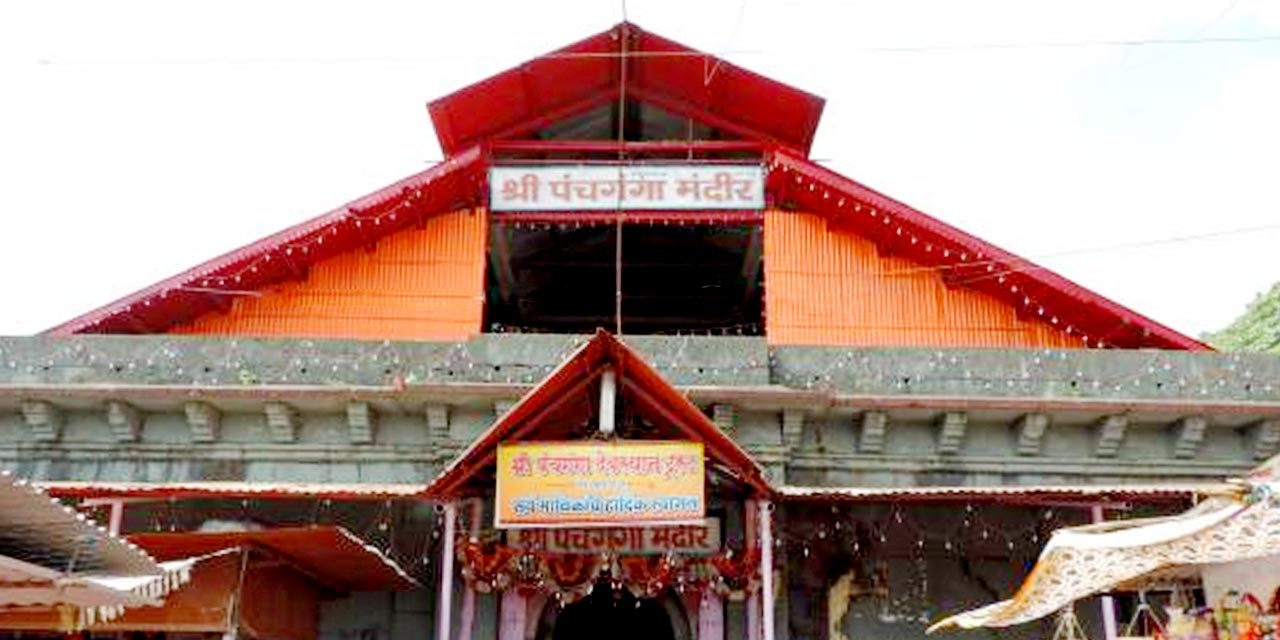 After watching a blissful sunrise, the next place that you can visit in the first hour is the Panchganga Temple. The temple offers a mesmerizing design and is surrounded by waters. This temple was built in the 13th century and sits at the confluence of the five rivers of Koyna, Krishna, Venna, and Gayatri. The temple can be visited at its opening hours of 8 am to 10 pm.
Lunchtime in Mahabaleshwar
Just a single hop away from the Panchganga Temple is one of the city's must-visit destinations, the Mahabaleswar Temple. This beautiful temple is the religious landmark of Mahabaleswar and is located in Old Mahabaleswar. The temple dates back all the way to 16th century. Providing a spiritual atmosphere, the temple is said to be the residence of Lord Shiva, who then took the form of a dark black stone Shivling.
In the warming daylight, the next place that you should visit is the Babington House. The stunning house is located close to Arthur's Seat. It is a country house filled with gorgeous greenery. The colonial-style of the bungalow features a grand dining room and an extensive library collection.
If you want to take a few markings of your visit to Mahabaleswar, then the next place that you could visit is the Town Bazaar. This busy marketplace has everything to fulfill your needs. Starting from exquisite souvenirs to fresh produce and fruit, you can get everything here. Located just by it is the Holy Cross Church, where you can visit to enjoy the charming architecture and hillside view.
Afternoon in Mahabaleshwar
Now that you have had lunch and a great afternoon nap, where should head next?
You won't find anywhere better than the Velocity Entertainmentz theme park to spend an evening at Mahabaleswar. The park is perfect for adrenaline seekers of all ages, thanks to its thrilling rides and fun amusement activities. There are also a few onsite restaurants here so that you can fill that rumbling beast of yours after the adrenaline goes down.
However, if you prefer a quieter and calmer afternoon, then Tapola Lake is your place. Located just around 28km and 35 minutes away from Mahabaleswar, it features a scenic landscape and a calm lake, where you can take a gentle stroll, a relaxing snack, and even a boat ride.
Evening In Mahabaleshwar
You will spend the best evening of your life if you decide to stick around  Bombay Point during your visit to Mahabaleswar. Here, you can watch the sun descend below the horizon in the most spectacular way. The location, having an unrivaled sunset view, is dubbed as the "Sunset Point" of Mahabaleswar. It is also popular for its spectacular views of the night sky, where many adept photographers come to photograph the Milky Way when the alignment is right.
Another great spot to view the sunset is the Elephant's Head Point, where you can enjoy the captivating view of the sky filled up to its brim with colorful hues. There are a few unusual rock formations, which resemble an elephant's head and trunk, that gave this place its name.
Finally, there are a few hotels and resorts where you can plan your night stay. Some of them are listed below:
Rahil International Hotel
Citrus Chambers Mahabaleswar
Berry Hill Resort
So, conclusively, Mahabaleswar is a must-visit place if you need a break from the hectic schedule of work life. Sometimes, a soothing summer weekend at a hill station like Mahabaleswar is all that you need to kick-start your dull work life.
All images belong to their respective owners.
Also, check Nal Sarovar Bird Sanctuary: A True Heaven For Nature Lovers