Fashion isn't as complex as we make it out to be. It is nothing but a myriad of different styles catering to the tastes of the individuals of any given spectrum. Style on the other hand, is more personalized. It can be perceived as a culmination of one's fashion choices, which reflects their personality.
Irrespective of one's personal style, there are a few basic items that are considered to be essentially present in one's wardrobe. These basic 'must-haves' give individuals an opportunity to creatively style themselves in accordance to their comfort and aesthetic.
Here is a list of a few must-haves that ought to be owned by both men and women:
Must-have formal-wear
Plain white shirt
This has got to be the most prized possession of everybody's wardrobe. A crisp and form-fitted white formal shirt comes a long way. It gives a professional look and would be the best to opt for if you're looking to make a good first impression.
Formal trousers
To get a look with a professional touch, pair up a formal shirt with trousers that complement each other. Bear in mind not to pair a light-coloured shirt with light coloured trousers and dark shirt with dark trousers. If you're going in for a stripped or plaid trousers, choose a solid coloured shirt.
Blazers
It is the ultimate game changer when it comes to turning a simple and casual outfit into a formal attire. You can pair them up with a tee and a pair of jeans or with a form fitted dress or skirt, preferably bodycon.
Tuxedos
Bring on your A-game with a preferably custom-made tuxedo. This is definitely a must-have for everyone.There's an array of textures, shades and patterns to choose from to get 'the look'. Let them bring out the boss in you!
Formal shoes
No formal look is complete without formal shoes. Leather shoes are widely popular for their rich finish. Suede shoes have a fandom of their own for their smoothness and texture.Opt for shoes that aren't too constraining and hard on your feet.
For women who wish to step up their game with a pair of heels, choose something that you know for sure you'll be comfortable in.Choose from platforms, wedges, pumps, pencil and stilettos. Walk with your head held high with confidence.
Must-have casuals
Basic black tee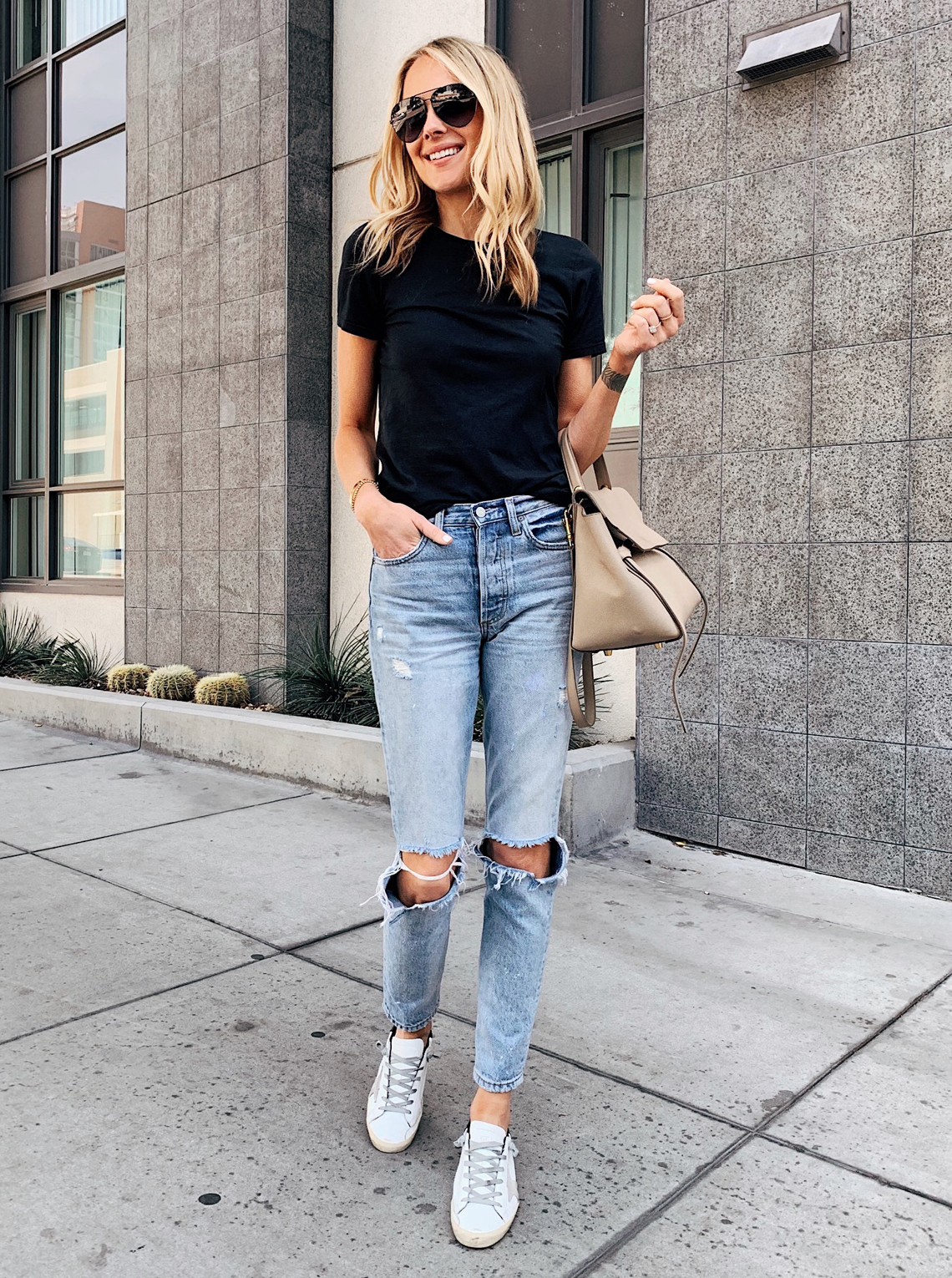 The perfect choice for a laid back yet put together look. Choose from v necks, scoop necks, mock necks and box necks as per your comfort and preference. Pair them with your favourite pair of blue jeans and you have a sophisticated yet casual outfit suitable for almost any occasion.
Graphic tees
To funk up your look, go with a fun graphic tee. There are several stores online (take a look at https://www.tshirtloot.com/ ) that even allow you to customize t-shirts as per your wish. They give a very edgy look when paired with the right accessories.
Good pair of jeans       
                                                    
Owning a good pair of jeans that fit you better than a glove and make you feel comfortable enough to move as you wish is a must-have. Right from the texture of the fabric to the shade of blue, the wash to the size, make the perfect fit. There are various styles to choose from as well, such as straight cut, skinny, boot cut, wide legged and boyfriend. Ladies, if you manage to check all the boxes and find a pair of jeans with pockets, hold on to them for life!
Denim/ leather Jacket
Layering a plain tee with a jacket can do wonders in uplifting the look of an outfit. Be it denim or leather, having a go-to jacket is vital to spice things up in your wardrobe.
Hoodie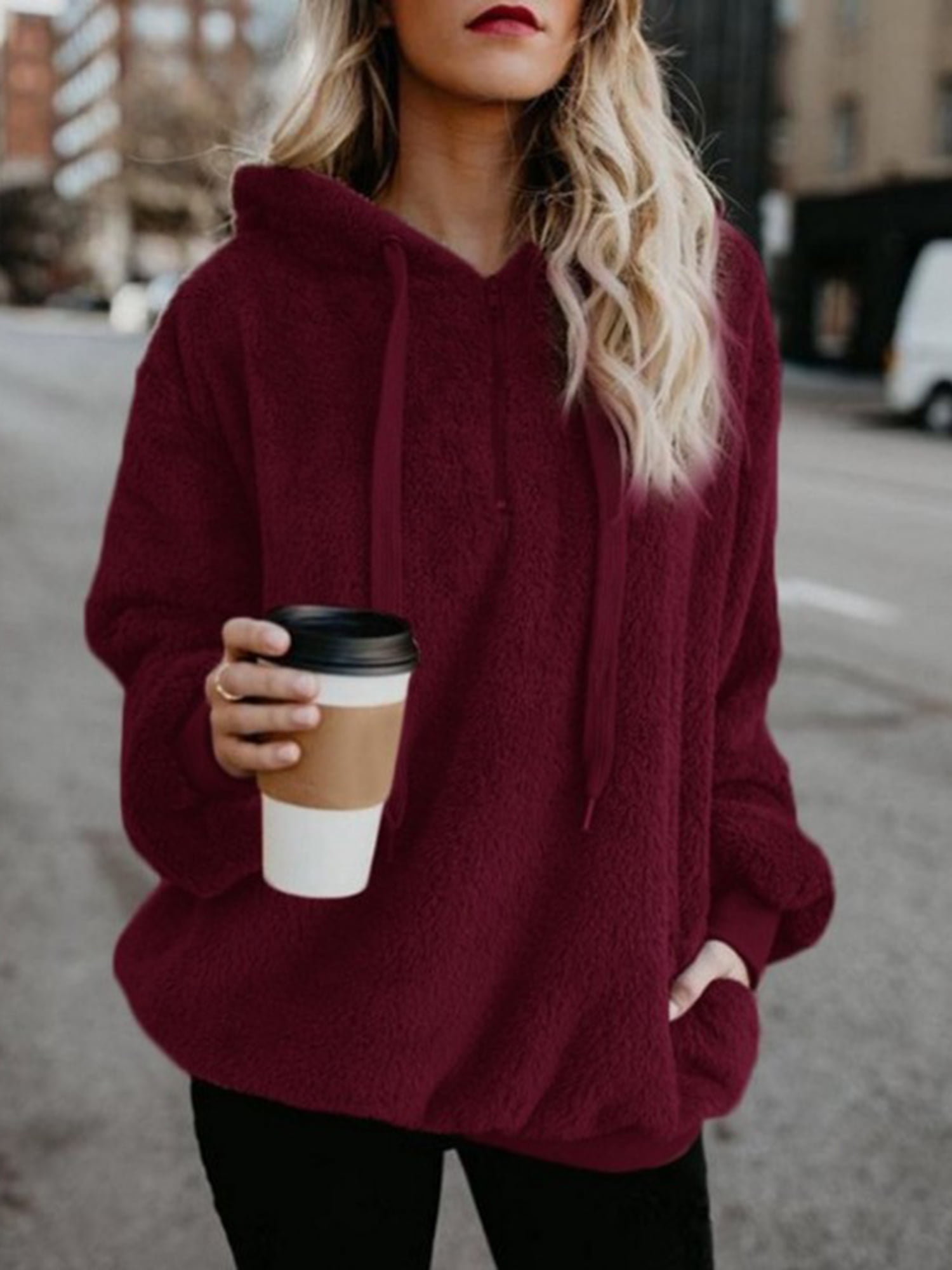 For the days you just don't want to dress up but still got to show up, hoodies are your answer. They are suitable for casual affairs and offer maximum comfort.
Fuzzy Sweaters
Not only do they provide warmth for us on a chilly day, but they also make us feel cosy and comforted. There are several options when it comes to sweaters such as turtlenecks, ribbed, knitted or woven. Choose the style and fit according to what makes you feel fuzzy and wrapped up in warmth during the cold winters.
Sneakers
Get yourself a nice pair of sneakers that you could wear with any outfit and still look like a stunner. Not only are they easy on your feet, but they also give off a fun and youthful vibe.
Must-have accessories
Belts
Belts are saviours when it comes to helping us fit into an irregularly sized pair of jeans or trousers. They also play a pivotal role in bringing emphasis to your waist. There is only one golden rule when it comes to belts, the colour of your belt must match that of your shoes.
Bags
Ranging from backpacks to sling bags, duffel bags to handbags and fanny packs to bucket bags, a bag is a must if you're usually on the run. Invest in a good bag that'll endure wear and tear over a few years.
Watches
Having a collection of watches is an investment you won't regret. They needn't necessarily be expensive, but they must be maintained with great care. They come a long way and are always timeless classics.
Sunglasses
Wanna add a classy touch to your outfit? Grab a pair of sunglasses and you're good to go. Choose the size and shape of the frame in a way that it enhances your facial features.
How many 'must-haves' does your wardrobe have? Well, if you still have plenty of boxes to tick, use this as an excuse for your next shopping spree!