Gaming has been a booming industry these past few years and even international tournaments are held for it. But it has been a problem for a major amount of gamers who can't afford a high-end spec gaming PC's and consoles, as the number of games is increasing which requires expensive rig to play them.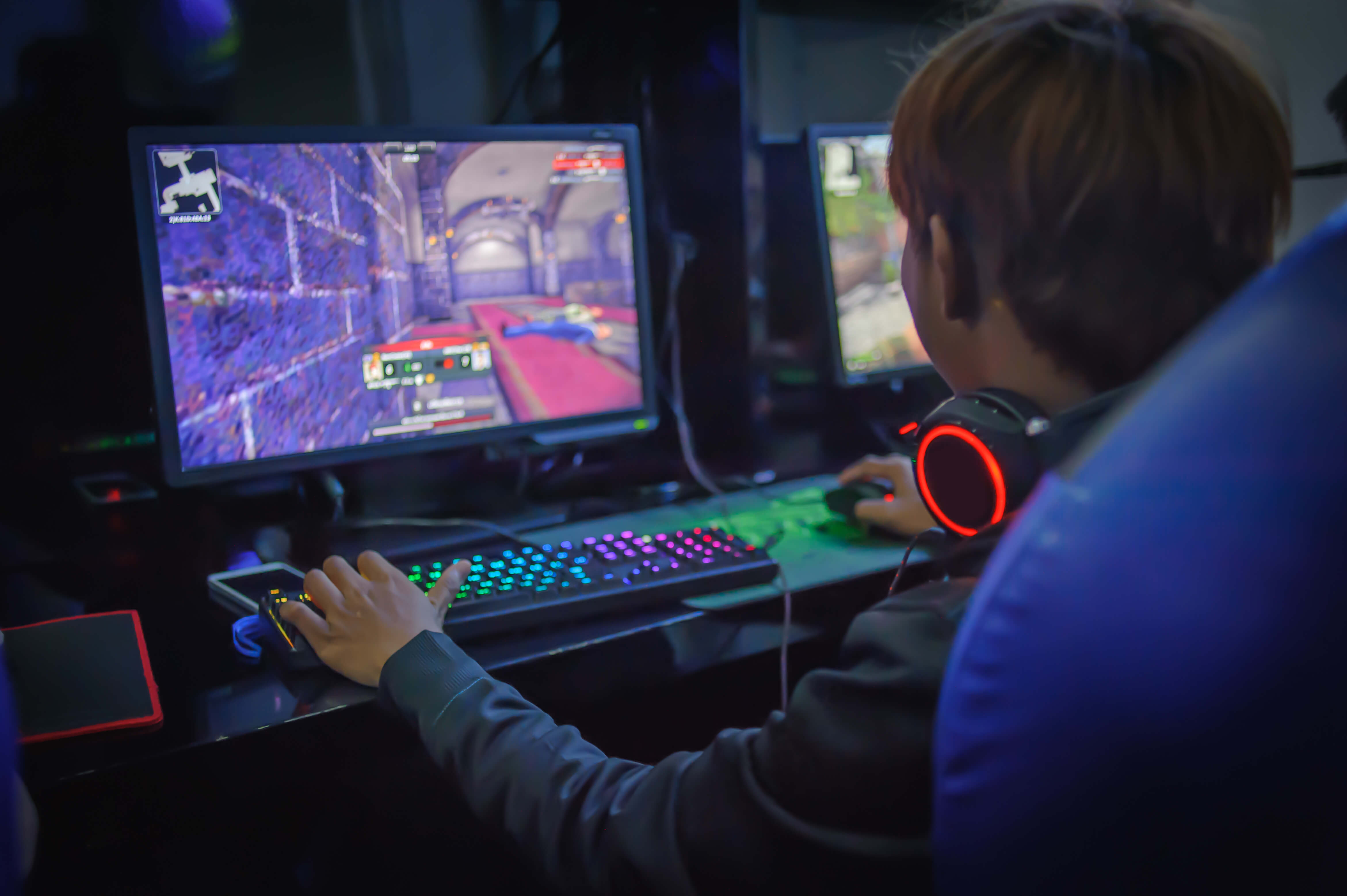 So, Google came up with a Cloud-based gaming service called Google Stadia, which lets users play their favourite games in almost any device having a Google Chrome browser in it without having any fps or graphic issues but you just need a good internet connection to use it.
That's cool, right 🙂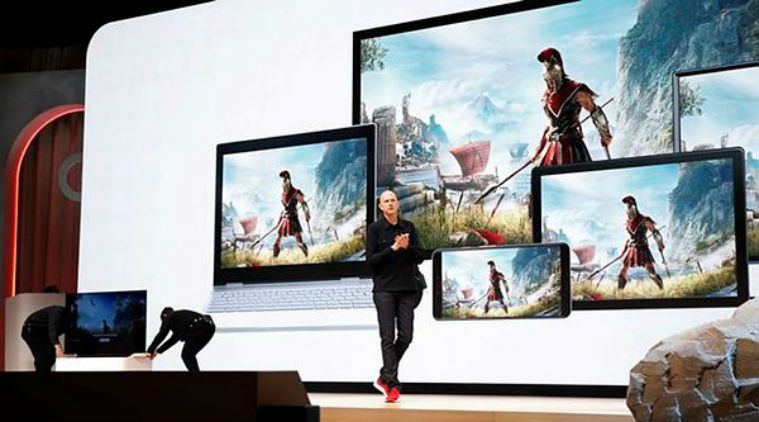 How does Google Stadia work?
When you open Stadia's homepage, it will first check your internet bandwidth, latency between your device and their servers and any data loss. To run your game smoothly, it will require an average streaming rate of 15Mbps, latency below 40ms and data loss below 5%.
It's just like seeing a 4K resolution video on YouTube, except it's interactive. You can even play Assassin's Creed on your phone, but it's the Stadia servers using their hardware and processing the gameplay. Sometimes, Buffering is more of an issue, even on a connection that exceeds minimum requirements. In the end, the overall gaming performance will be great.
Google will also release a controller like PS4's DualShock 2 especially to enhance gameplay in Stadia. It will have multiple features like:-
Compatibility – It will run in Google Chrome browser on devices listed down below.
WiFi Enabled – Stadia controller will directly sync its data through the Google servers, so it can provide smooth and lag-free gameplay.
Google Assistant Button – It allows players to immediately access the controller's built-in microphone so they can get help from the Assistant for special, in-game features.
Capture Button – It allows you to capture gameplay by screenshot or record in-game moments that you can share with friends or upload in Youtube.
Is Google Stadia Free To Use?
It will be available for free, but it will be limited to 1080p 60FPS service with normal Stereo sound. While in their Pro version, you will have access to 4K HDR Image Quality, 5.1 surround sound. It is currently listed on 10$ per month subscription package and is not available in India. But, You'll have to buy most games on Stadia just as in Steam Or Consoles. The price of Stadia games will be the same as sold on Console.
Which Device will support Google Stadia?
As for now, according to Google, It will support:-
Desktops and Laptops
Mac – Requires macOS X 10.9 and higher
PC – Requires Windows 7 and higher
TV – Requires Google Chromecast, HDMI Port
Tablets – Requires Google Chrome
Phones – Google Pixel 3, Google Pixel 3a Supported at Launch
Will Google Stadia work on Mobile Data?
4G LTE connections will handle the bandwidth, but reliability will be a problem. A small change in speed can lead to a drop in performance or total disconnection from the game. Although 5G will ensure smooth gameplay experience, at a cost of usage of immense data.
How much Data will Stadia use?
This should be the main problem as it will chew up most of your data cap. According to conclusions made by ExtremeTech, it says, using Stadia on a 35Mbps connection for 4K HDR image will chew up to 1 TB of data within 65 hours.
A test run at 1080p used about 487MB while connected to WiFi for just 5 mins.
So, you don't wanna use Stadia if you just have a few hundred Gigabytes of data package per month.

Which Games Will be Available?
Here is a list of some confirmed Games on Stadia:-
Dragon Ball Xenoverse 2
Doom Eternal
Doom
Rage 2
The Elder Scrolls Online
Wolfenstein: Youngblood
Destiny 2
Power Rangers: Battle for the Grid
Final Fantasy XV
Tomb Raider Definitive Edition
Rise of the Tomb Raider
Shadow of the Tomb Raider
NBA 2K
Mortal Kombat 11
Darksiders Genesis
Assassin's Creed Odyssey
Should You Buy Google Stadia?
Cloud Gaming isn't a new concept, but it will have a greater exposure this time. Nobody knows how well will it perform when launched in November. Will it have any major issues regarding gameplay. Will the games be smooth and responsive. Will it match the quality of gaming consoles. So, it is advised that overall responses, gameplays, and reviews should be taken in mind.
Question To Ponder Upon  -Will Cloud-Gaming become a breakthrough in the field of Gaming or not?