Gitanjali Rao is Time's first-ever 'Kid of the Year'. 15-year old Gitanjali has been chosen amongst more than 5000 nominees for her astonishing work. And the work is using technology for tackling various issues ranging from contaminated drinking water to opioid addiction and cyberbullying. According to Time, Gitanjali stood out of all the nominees for not only creating a global community of young innovators but also inspiring them to pursue their goals.
Gitanjali and Technology
Tethys – Lead Detector
In a Zoom interview with Angelina Jolie, Gitanjali revealed how a drinking water crisis in Flint, Michigan inspired her to do something and how she realized that someone has to do something. At the early age of 12, she developed a portable device to detect lead in water. Also, the results are sent from the device to a mobile phone.
After she developed Tethys using carbon nanotube sensors in the year 2017, she joined hands with scientists in the water industry so as to release her device in the market and make it available to everyone out there. Gitanjali was named as 'America's Top Young Scientist' for her invention
Epione – Opioid Addiction
Gitanjali has developed various other devices along with the lead detector at such an early age. And, this is the reason she is the 'Kid of the Year'. Epione is another device developed by Gitanjali. This device diagnoses prescription opioid addiction at an early stage. She won the top 'Health Pillar Prize' at the TCS Ignite Innovation Student Challenge for Epione in May 2019.
Kindly – Cyberbullying
Kindly is an application that uses artificial intelligence to help prevent cyberbullying. This app helps spread awareness and conscience amongst teenagers about bullying. Teenagers can type in any word or phrase and check if it is 'bullying' in any manner. If so, they can edit their word or phrase prior to sending.
Gitanjali – The Inspiring Figure
In order to organize innovation workshops for thousands of students out there, Gitanjali has partnered with rural schools, museums, and various organizations of science, technology, engineering, and mathematics (STEM). She has spoken at various TED events and inspired innumerable students to stand out in the crowd. Gitanjali has also been featured in the 'Forbes 30 Under 30 List' in 2019.
Along with getting various awards and prizes, Gitanjali is also an author! She has authored two books. One of them is titled, 'A Young Innovative Guide to STEM', and the other one is about the curiosity of her younger brother, named 'Baby Brother Wonders'.
Insight Into her Views
Indian-American Gitanjali told about her process being "Observe, brainstorm, research, build and communicate" in the interview with Ms. Jolie.
She also told how it is a pressing need for today's world to solve problems. Even though we are all facing new problems every day, for example, the coronavirus this year, the old problems, such as climate change and human rights issues, are still baffling!
"My goal has really shifted not only from creating my own devices to solve the world's problems, but inspiring others to do the same as well. Because, from personal experience, it's not easy when you don't see anyone else like you. So I really want to put out that message : If I can do it, you can do it, and anyone can do it."
– Gitanjali Rao
When asked by Ms. Jolie if Gitanjali enjoyed doing something kids of her age do, she replied, "Actually I spend more time doing 15-year old things during the quarantine. I bake an ungodly amount. It's not good, but it's baking. And, like, it's science too."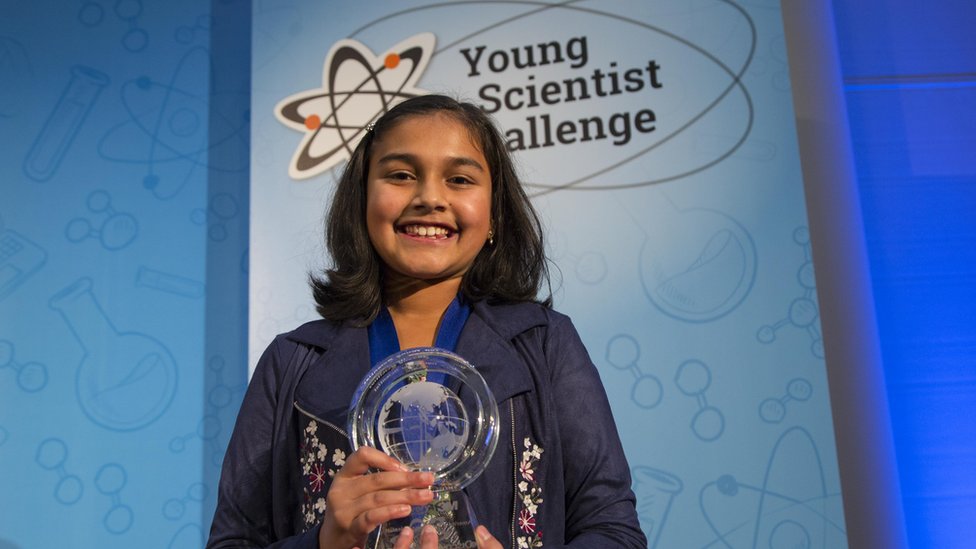 Along with being the brain behind such innovative and essential inventions, Gitanjali is also adept at playing piano, swimming, fencing, and Indian classical dancing & singing.
Reference: Indian-American Gitanjali Rao named first-ever TIME 'Kid of the Year' – The Hindu