Do you remember the last time you moved out of your comfort zone to get active, healthy and strong by improving your fitness?

During our childhood, we all were like 'Odie', love to move around all day, used to move our body while playing, and not imagining about exercising, swinging from monkey bars, moving around the park and playing games with friends.
As an adult, we are lazy 'Garfield', avoid doing anything.  The thought of wiping out sweat breaks your strength. We all hate exercises but the inspiration to stay fit can come anytime. It is not necessary for you to join the gym and lift a dumbbell. 
There's a lot of great ideas to build your muscles at home. 
Chance on Dance
GET READY TO UNLEASH YOUR INNER SELENA GOMEZ. Dance, act as the new fitness revolution. You never realize about your dance talent until you give yourself a chance. You can give a try to your feet from tapping to toes to twitching your legs on music and follow the beats of catchy dance videos on youtube and spice up your workout routine with your moves. Dance until you sweat. Burn some calories. This will elevate your heart rate. 
Skipping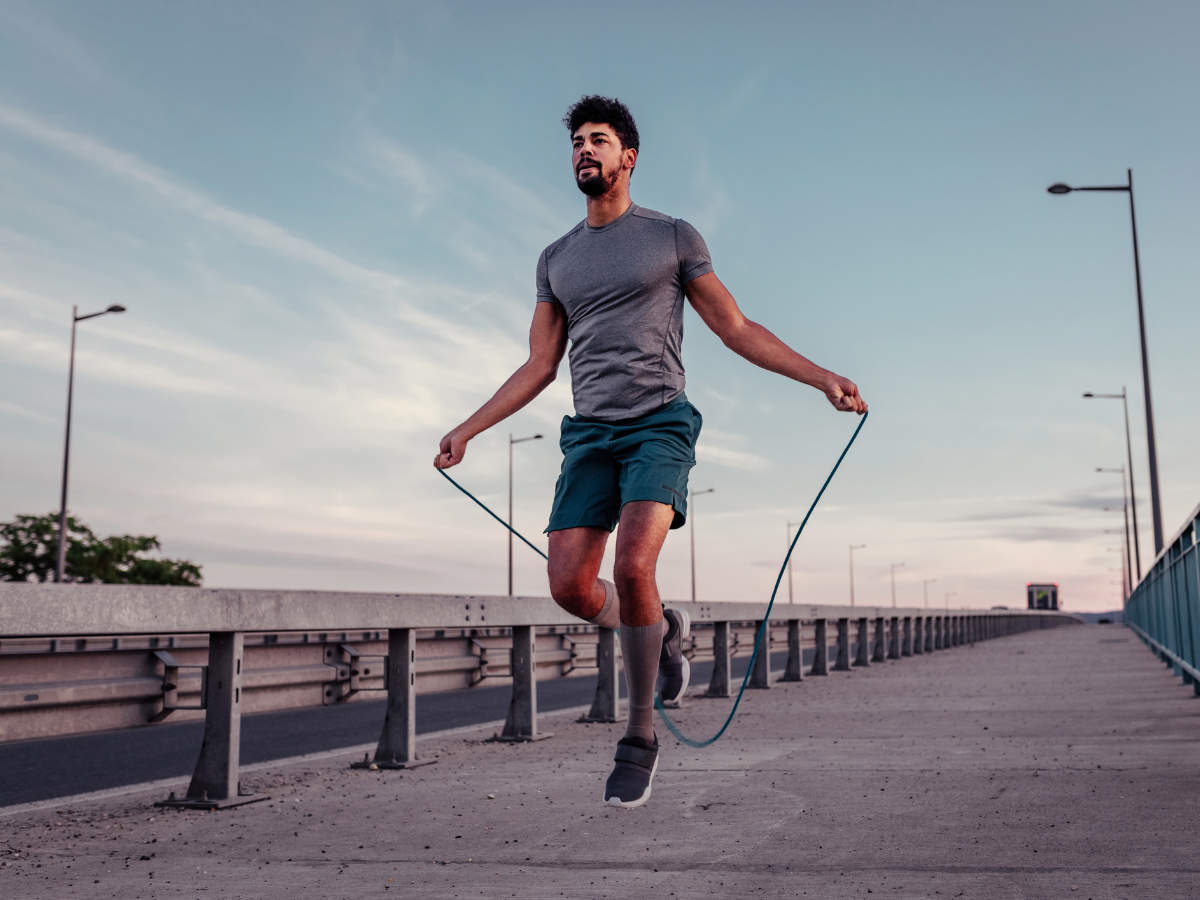 Skipping offers some very real and adult fitness benefits. It strengthens your cardiovascular system, improves your agility, tones your thighs, calves, abdominals, back, chest and shoulders, burns tons of calories. You can take your rope with you anywhere, and to use it, you don't need any more space than a small coffee table takes up.
Climbing stairs
climbing stairs tone your leg muscles and provide strength. You lift your body against gravity. It's a form of cardio exercise. Physical movement during climbing improves your mental health by releasing endorphins- managing everyday stress and tension and makes you feel good.
Sunlight
Soaking in the sun not only provides you Vitamin-D but it also lowers your blood pressure and improves cardiovascular health. The bright light of the sun promotes the body to make dopamine, a neurotransmitter, sets circadian rhythm which ensures the production of melatonin at night which helps you in good sleep. It also reduces the risk of diseases.
SITTING
why not changing your eating style to adjust your posture? Instead of eating on a dining table, start eating on the floor as we used to do in earlier times. While sitting, you can do stretch exercises or bodyweight exercises, sit in a squat position while watching T.V. or just sit actively engaging your core.
If you have your fun ways to stay fit, let us know in the comment section.