Football, the game with the biggest fan base in the world, amassing a massive 4 billion fans around the world, has seen quite a number of stars over the years. To enlist a few and leave out the rest would be a crime! However, the following list presents some of the greatest to have graced this beautiful game:
20th Century:
Alfredo Di Stefano, Forward
Nicknamed the "Saeta Rubia" (Blonde Arrow), the Argentine is best known for his achievements with Real Madrid. He is Real Madrid's 3rd highest goalscorer of all time with 216 goals in 282 league games. Di Stefano has played for the clubs – River Plate, Huracan, Millonarios, Real Madrid and Espanyol – scoring a total of 376 goals in 521 games. He has played for the nations – Argentina, Colombia, Spain – scoring a total of 29 goals in 41 games. Later in his life, he managed several top tier clubs.
Diego Maradona, Midfielder
The joint FIFA Player of the Century, along with Pele, is famous for the unpenalized "Hand of God" goal against England in the 1986 World Cup final. His second goal in the same match constituted of dribbling past 5 England players covering a distance of 60m, won the Goal of the Century. Maradona has scored 34 goals in 94 appearances for Argentina. He has played for the clubs – Argentinos Juniors, Boca Juniors, Barcelona, Napoli, Sevilla, and Newell's Old Boys having scored 259 goals in 451 matches. He currently manages the Mexican club Dorados.
Franz Beckenbauer, Defender
Nicknamed "Der Kaiser" (The Emperor), he has won the World Cup both as a player and a manager in 1974 and 1990, respectively. Starting out as a midfielder, he made his name as a Central Defender. He played for West Germany, scoring 14 goals in 103 games. Beckenbauer played for the clubs – Bayern Munich, New York Cosmos, and Hamburger SV – scoring 83 goals in 572 games. He managed Marseille, Bayern Munich, and West Germany and later chaired the organizing committee for 2006 World Cup.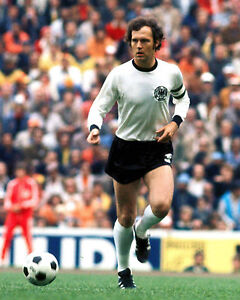 Johan Cruyff, Forward
Famous for the Cruyff Turn and Tiki-Taka football, he is perhaps one of the best players to have played this game. He led the Netherlands to the 1974 World Cup final and bagged the Golden Ball. He has scored 33 goals in 48 appearances for the Netherlands. At club level, having played for clubs – Ajax, Barcelona, Los Angeles Aztecs, Washington Diplomats, Levante, and Feyenoord – he has scored 290 goals in 514 appearances. As a manager, his career constituted of Ajax, Barcelona, and Catalonia.
Lev Yashin, Goalkeeper
Nicknamed the "Black Spider", he is considered to be the greatest goalkeeper in the history of the sport. Known for his stature, positioning, and athletic reflexes, the goalkeeper boasts a record 270+ clean sheets in his career. He is the only goalkeeper to have won the Ballon d'Or. After retiring as a player, he held several administrative positions at Dynamo Moscow.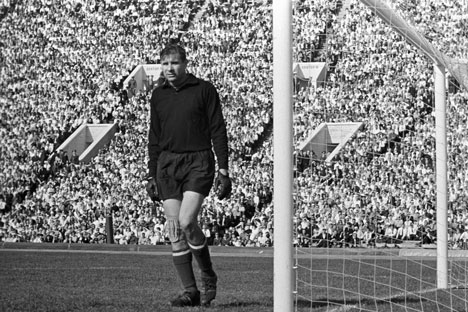 Paolo Rossi, Striker
The Italian led his country to victory in the 1982 World Cup, also bagging the Golden Ball and the Golden Boot as well. He scored 20 goals in 48 appearances for Italy. He has played for the clubs like – Juventus, Como, L.R. Vicenza, Perugia, Milan, and Hellas Verona – scoring 103 goals in 251 appearances. He later became a football pundit and journalist.
Pele, Forward
Edson Arantes do Nascimento is perhaps the greatest ever according to various football pundits, writers, and fans. Voted as the World Player of the Century by the IFFHS and the FIFA Player of the Century, Pele has scored 77 goals in 92 games for Brazil. In club level, he has scored 650 goals in 694 appearances. He has played for the clubs – Santos and New York Cosmos.
21st Century:
Cristiano Ronaldo, Forward
Cristiano Ronaldo dos Santos Aveiro, the 5 times Ballon d'Or Winner, is one of the two players who break and set new records, perhaps with every match. He has won 28 trophies till date. He holds the record for the highest scorer in the UEFA Champions League, at 126 goals. Till date, he has scored 700+ career goals for club and country. He is the active highest goalscorer for Portugal. He has played for the clubs – Sporting CP, Manchester United, Real Madrid and currently for Juventus. Even at 34 years, he is a delight to watch!
Iker Casillas, Goalkeeper
Popularly called "San Iker", Casillas is considered to be one of the best goalkeepers in the history of the game. He is known for his outstanding reflexes, shot-stopping capability, athleticism, and quick reactions. Casillas led Spain in the 2010 World Cup and 2012 Euro Cup and won both of them. He has won all major club and national championship titles. He played for Real Madrid and currently plays for FC Porto.
Lionel Messi, Forward
Alongside Cristiano Ronaldo, he is the only player to have won 5 Ballon d'Ors. He has won a club-record 33 trophies till date. He holds the record for the highest scorer in La Liga, at 417 goals. Till date, he has scored 690 career goals for club and country. He is the active highest goalscorer for Argentina. He has played for Barcelona throughout his career and will continue to do so, hopefully.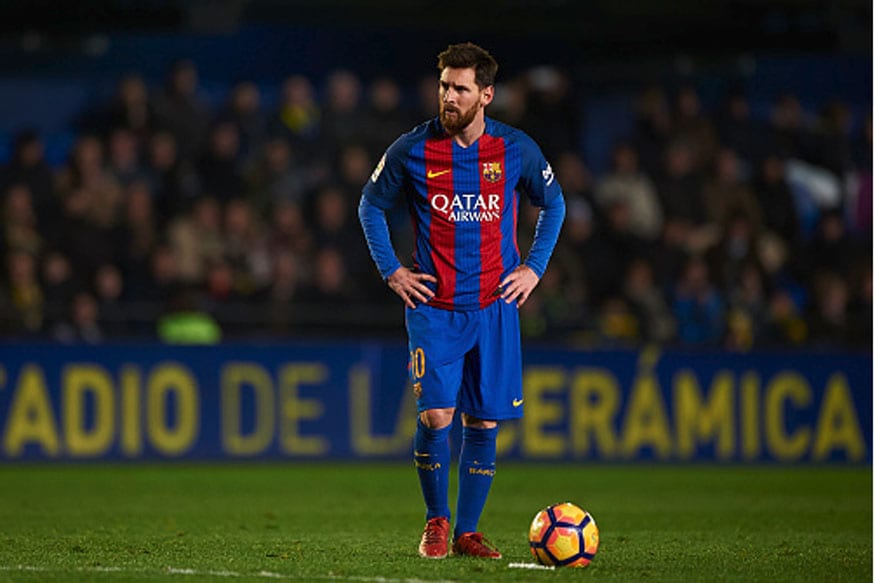 Paolo Maldini, Defender
Considered to be one of the greatest defenders ever, the Italian boasts a record 647 Serie A appearances. He was nicknamed "Il Capitano" (The Captain). Maldini spent all 25 seasons of his career with AC Milan winning 26 trophies. He is one of the 18 players to have 1000+ appearances in his career. Currently, he is the co-owner of Miami FC and also serves as the sporting strategy and development director for Milan.
Ronaldinho, Midfielder
Ronaldinho Gaucho, he did not just play football. He made football an art. His game was a beauty to the eyes of the beholder. He is perhaps the only player whose smile could turn a red card to a yellow card. Known for his agility, tricks, no-look passes, dribbling and other innumerable qualities, the Brazilian was a complete package. He played for the clubs – Gremio, PSG, Barcelona, Milan, Flamengo, Atletico Mineiro, Queretaro, and Fluminese.
Ronaldo, Striker
Ronaldo Luís Nazário de Lima, nicknamed "O Fenomeno" (The Phenomenon) is one of the most graceful forwards ever. He was known for his dribbling abilities and clinical finishing. He won the 1994 and 2002 World Cups and starred alongside Ronaldinho and Rivaldo. Ronaldo has played for the clubs – Cruzeiro, PSV, Barcelona, Inter Milan, Real Madrid, AC Milan, and Corinthians. He has scored 247 and 62 goals for club and country. He is currently the majority owner of the Spanish club Real Valladolid.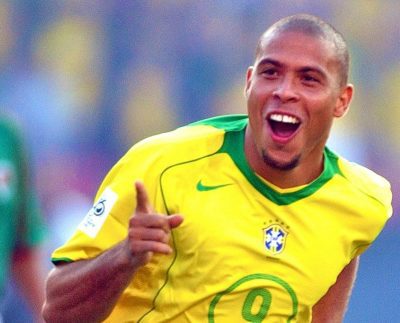 Zinedine Zidane, Midfielder
Zidane is one of those individuals who has not only excelled as a player but also as a manager. Nicknamed "Zizou", the Frenchman is famous for his ball controlling ability, impeccable vision, and the "headbutt" incident involving Marco Materazzi in the 2006 World Cup Final. Despite seeing a red following the incident, he bagged the Golden Ball in the same tournament. The 1998 Ballon d'Or winner has played for clubs – Cannes, Bordeaux, Juventus and Real Madrid. He currently manages Real Madrid and has already won 3 Champions League titles and 1 La Liga title as a manager.
Honorary Mentions
Michel Platini, Andres Iniesta, George Best, Gianluigi Buffon, Ferenc Puskas, Didier Drogba, Eusebio, Roberto Carlos, Gerd Muller, David Beckham.