As technology kept advancing, the desire to make gadgets portable and more compactable increased. From the time where we had super computers in a size of a room, to the time where people are craving for foldable phones, there are many things that have changed. There are many companies that has been working on foldable phones.
Royole FlexPai:
Royole a company based in California that launched the Royole FlexPai is set to be the first commercially available foldable smartphone. The company has been trying since 2012 to accomplish their dream. You certainly would haven't heard of Royole, the founder and CEO Bill Liu wanted it that way. Unbeknownst to most of the world, Royole has been quietly working to pioneer its own flexible screens. Yes, we can buy the phone right now, this unknown company has overpowered Samsung to market a foldable smartphone. And yes, it actually works.
Unfolded, this looks like a tablet at 7.8-inch AMOLED but the screen will shrink to 4 inches when you've folded it away. When it's folded, it'll switch from a tablet interface to something more suitable for phones. It can be rotated to 180 degrees backwards. The FlexPai packs a Snapdragon 855 chipset (This probably counts as the world's first commercially available 855 phone as it is already on sale), you have an option of either 6 or 8GB of RAM, 128GB or 256GB of storage and 16MP+20MP dual camera. Oh, and it even runs Android 9.0 Pie (albeit a version loaded with plenty of tweaks to make tablet mode work).  But it comes with the company's own UI called Water OS running on top of that.
Out of nowhere, Royole has produced a functioning foldable phone which is seriously impressive. But at this point, it's clear that building a good interface for a device like this is tiresome and complicated. There are many reviews from customers that when unfolded, the FlexPai works similar the way you would expect a tablet to. When it is folded over into the phone mode, the situation gets a little more confusing. All of your app icons and widgets appear right (as the left side is folded) where they're supposed to, but let's say you had an app open on that half-screen and turn the phone around to see the other side. That's quite confusing to many customers, and yes the edges weren't smooth too.
After Royole FlexPai being launched in 2018 there are many companies trying to compete the upcoming technology of foldable phones. These are the brands that are planning to release their foldable phones in the year 2019.
1.Samsung Galaxy F:
As per recent reports Samsung has planned to release its dual display foldable phone on February 20 2019. Samsung galaxy X or Galaxy F or Samsung Galaxy Flex whose name is still not disclosed. Its unpack event is scheduled to be held at San Francisco. It is been told that Galaxy F will be launched with a triple camera setup, Qualcomm Snapdragon 855 or Exynos 9810 chipset, 8GB RAM, 128GB storage and 6,000mAh battery. It can be folded 180 degrees inward and got 3 screens. The phone will probably run Google's foldable phone optimized version of Android. It is said to have two 4.6-inch screens, which when unfolded will turn into a 7.3-inch main display. As of now the UK prices for the Samsung Galaxy X and prices elsewhere in the world are expecting at least $1,400 (£1,112 converted).
2. Motorola Razr:
Motorola Razr is to be launched very soon. Yet there are no official updates about when this foldable phone is going to be launched. Yet from few sources, we have tried gathering few information about it, hopefully if the phone ends up looking as good as this. We'd be prepared to pay what's likely to be a very high price for it. The brand new foldable phone of Motorola will be featuring f/1.8 wide angle camera, 16+12mp dual primary camera, 4K video [email protected] 60fps, Media mode (unfolded mode), Clamshell mode (120 degree fold) inward, Compact mode folded mode, 18:9 aspect ratio, Snapdragon 855, 6gb ram, 128/256Gb internal memory, Flexible polymer joint with high durability.
Link:
https://youtu.be/EaS_pxjcuNA?t=9
3.LG Folding smart Phone: 
LG never likes to get left behind Samsung, and it always gives a tough competition to Samsung. Sure enough it is one of the busiest companies in developing foldable screen technology. But not just for phones but for televisions and other devices.
Recently LG has confirmed that it is working on foldable phones, Actually, these folding LG displays can be used by other phone makers, including Huawei. We can remain unsurprised to hear that LG had filed a patent showing off a "mobile phone with a flexible display which can be folded in half", as LG has already launched its foldable 18 inch Flexible OLED.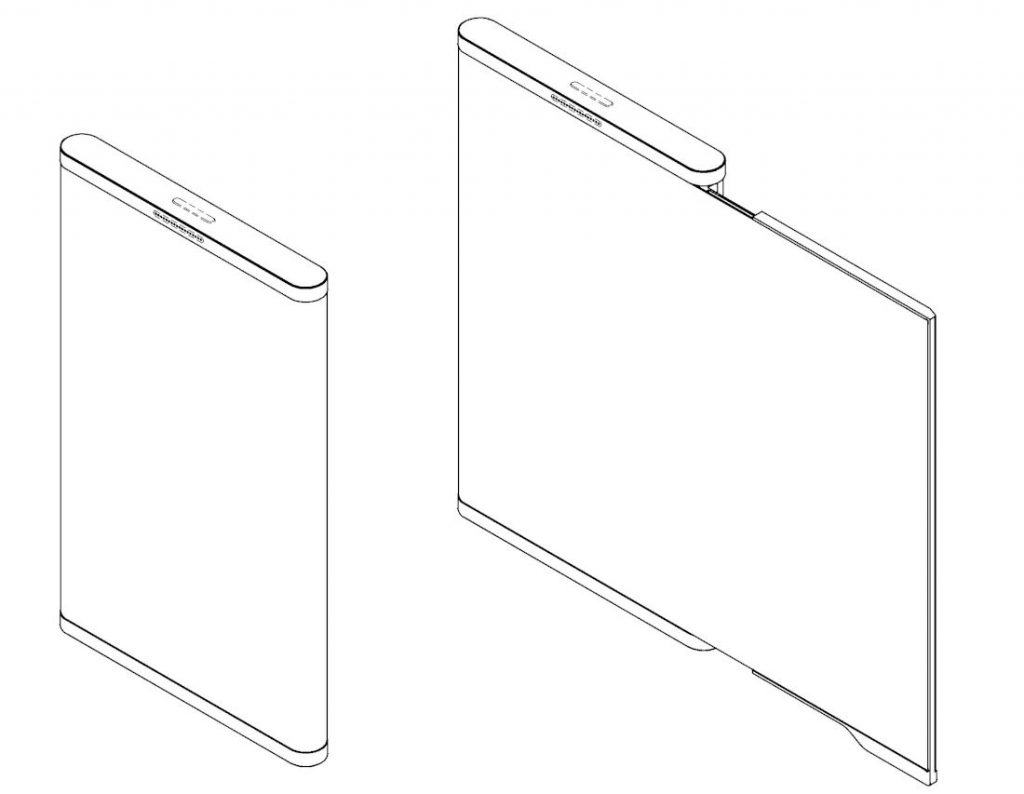 At the moment it looks like LG's foldable will feature just two screens unlike the Samsung Galaxy X's three: perhaps it has a camera system embedded in the back plate. Updates related to the final design of the phone, or the fixed price, are not been released yet. It's obviously going to be expensive. But LG has promised not to rush the device to market before it's ready.  So we are expecting a late 2019 launch could be possible.
Apple and Huawei are also planning to launch their foldable phones in 2020.
It would obviously take some time for all these phones to be released. As years come forth the availability of these phones will increase. Changes made in technology has no limits. Everyday, there is some or the other change that takes place. And to get updated with the latest technology, do checkout our blogs on Neuronerdz.
Comments and suggestions are always welcome.