News surrounding the death of Niki Lauda are being circulated on almost all social platforms – the reason behind it, not quite. Surely, not like the one in which he was severely burnt in a near-fatal crash in the '76 German Grand Prix. For many, he will be remembered for his remarkable recovery and return to racing after being badly burned in the crash. It is only fitting that we discuss about the legend, his story, life and finally, death.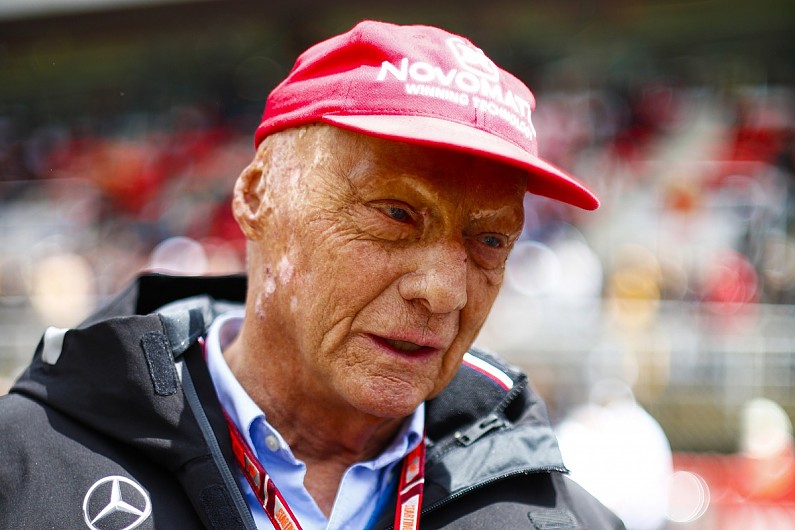 F1 legend Niki Lauda died on Monday, May 20. He was 70 years old and the cause of the death hasn't been revealed. He underwent a lung transplant 8 months ago and two kidney transplants – in 2005 and 1997. Lauda's family stated that 'he passed away peacefully'.
Andreas Nikolaus Lauda, born in Vienna in February 1949, was a motor racing legend who went on to be a successful businessman following his retirement from the sport. He was probably best-known for surviving a crash during the 1976 season which left him scarred for life.
One year after winning his first title, he made a miraculous recovery from third-degree burns and inhalation of toxic gases. He made a miraculous recovery, and after 40 days, returned to racing. He became an airline entrepreneur after the end of his racing career, a non-executive chairman of the Formula 1 Mercedes team. He is deemed to have brought in Lewis Hamilton, instrumental in winning 5 World Championships.
Lauda finally succumbed to injuries from his famous accident at the Nurburgring in 1976 when he inhaled toxic fumes that damaged his lungs. He underwent a lung transplant 18 months ago, but failed to make a full recovery and died on May 20 at the age of 70.
"Niki had a degree of bravery that I had never seen the like of before," Sir Jackie Stewart, 79, said. "I remember seeing Niki put his helmet on, and his wounds were still absolutely obvious. To be brave enough to put on the helmet was amazing, but then he went out and qualified fifth. He will not go down as just one of the best drivers of all time, but one of the most courageous, too. Niki Lauda will be remembered forever."
"I wouldn't have even been in this team if it wasn't for you. God rest your soul. Thank you for being a bright light in my life. I'll always be here for your family should they ever need me. Love you man. Your friend always, Lewis."
"His passing leaves a void in Formula One. We haven't just lost a hero who staged the most remarkable comeback ever seen, but also a man who brought precious clarity and candour." ~ Toto Wolff, the team principle at Mercedes.
Birgit Lauda, 40, and his sons Mathias and Lucas laid wreaths and pictures of the famous Austrian racing driver on his coffin as they attended his memorial at St. Stephen's Cathedral in his home city of Vienna.
A host of Formula One legends including Alain Prost, Hamilton, Nico Rosberg and David Coulthard also attended a private Requiem Mass for the three-time world champion who went on to find several airlines.
The casket arrived with a police motorcade. Pallbearers, followed by Lauda's family, carried the coffin inside as bells rang out and thousands gathered in the pouring rain outside.
Rivalry behind James Hunt and Niki Lauda – Rush (2013)
Other Links – Lauda Air || Laudamotion