The Indians are a race recognised for many of their traits, one of them being the kind of food that they have. The Indian palate has delicious chemistry with the spices that are available mostly in the coastline states. Chicken cooked in spices, rice with herbs, vegetables with a twist, that's how vibrant and assorted our dishes are. It is an absolute myth that the south of India specialises only in idli and dosas. South India is the motherland of all the spices, hence, needless to say, the dishes cooked here are ethereal. Kerala among them has a diversified range of culinary platters, some of which should absolutely be tried if any of you are visiting the beautiful backwaters out there. I'll put down a few of these for you foodies to try but remember these are only just the beginning of the long list of culinary wonders that Kerala holds. Prepare your salivary gland for a mouth-watering journey.
PUTTU AND KADALA CURRY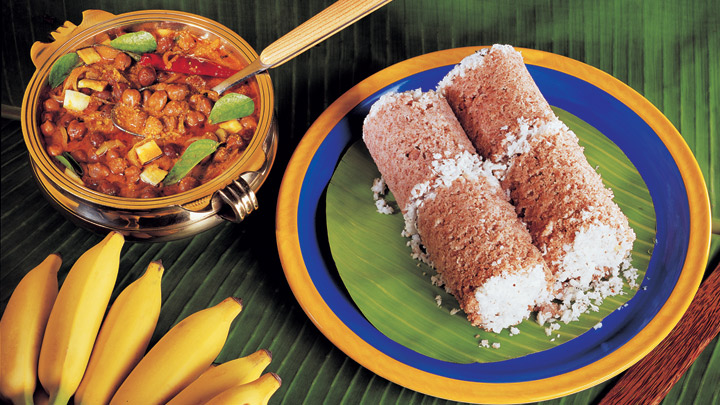 Be sure to start your day with puttu and kadala curry, the traditional breakfast dish of the state. As cute as it sounds, it tastes like heaven too. It is basically cylindrical steamed rice cake cooked in a mould with grated coconut. It is served alongside with kadala curry, a dish of black chickpeas made with shallots, spices and coconut milk, that can also be served with ripe bananas and grated coconut. This is an easy vegetarian dish to cook and hence widely favoured as the first meal of the day.
APPAM WITH ISHTU
Imagine a rice pancake which is thick and soft at the centre but thin and crispy on the outside. Served right beside is a thick, creamy stew with chunks of meat in it, cooked in the absolute south Indian style. That's your appam with ishtu right there. If this just fills your mouth with water, think what it is going to taste like. It's a very homely meal and an outright fav for most mallus.
NADAN KOZHI VARUTHATHU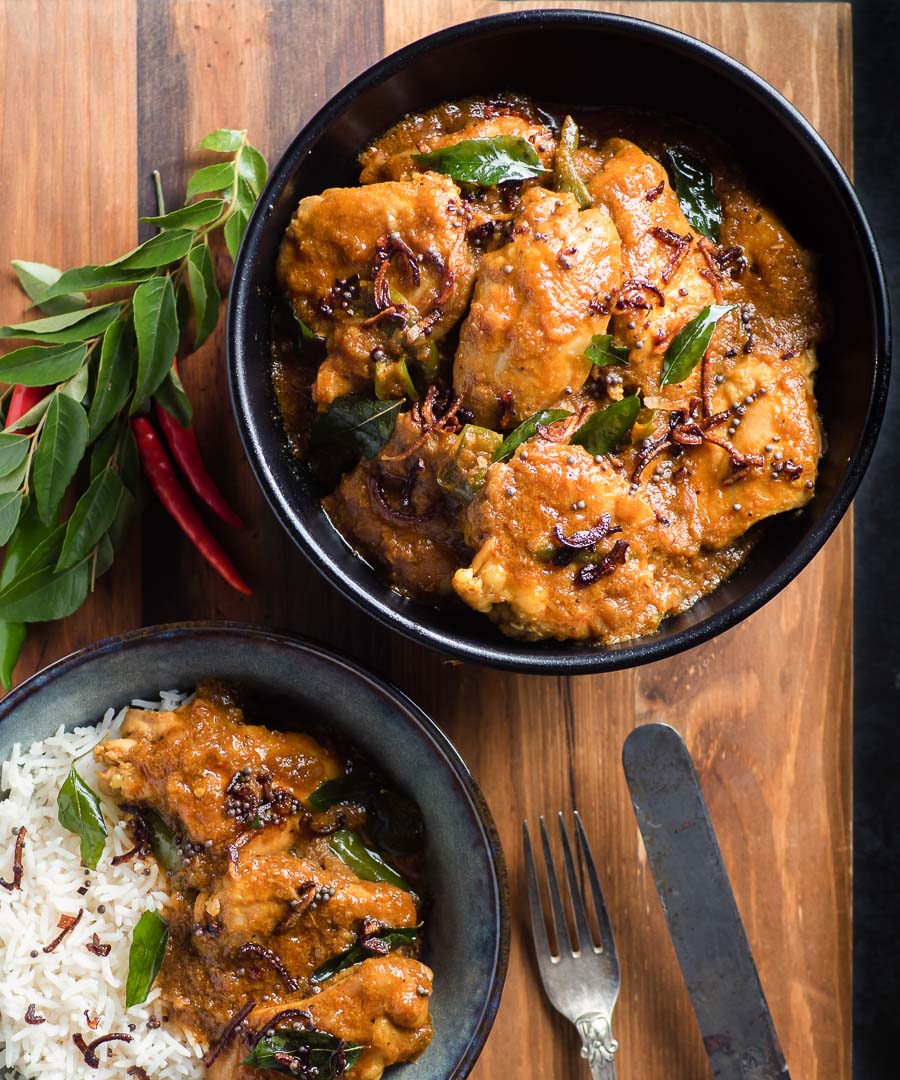 Who doesn't love chicken? And who doesn't love fried stuff? This dish, although hard to pronounce, is basically nothing but fried chicken in onion, garlic and vinegar and served on a banana leaf. The spicy taste of Kerala will fill your mouths on your first bite itself. You might even refrain from going to KFC for some time.
KERALA PRAWN CURRY
Want something exotic? Let's explore seafood then. The traditional Kerala prawn curry is one without which every trip will remain incomplete. Sprinkled religiously with chilli and turmeric, cooked in coconut milk, jaggery and spices, the dish is a finished off with touches of curry leaves and feels like heaven on your taste buds.
KARIMEEN POLLICHATHU
One of the best traditional dishes of Kerala is this delicacy which was originally Syrian-Christian. It is made out of Pearl Spot Fish, a speckled fish commonly found in the backwaters of the Alleppey and Kumarakom. The fish is first marinated in a mixture of lemon juice, red chillies and spices before wrapping it up in a plantain leaf and baked. I bet you will be left asking for seconds after tasting this delectable beauty.
AVIAL
This is one of the most healthy vegetarian dishes ever. A mix of vegetables cooked with a paste of ground coconut and flavoured with coconut oil. It is a thick and dry dish eaten mostly with rice. Another one of those dishes which you must taste before leaving God's own Country.
SADHYA
Lastly, the king of them all. If you ever want a platter suited for a king, go for this. This is the regal dish served especially on religious occasions or weddings. It is a lunch comprising of all the dishes like pachadi, kichadi, pulissery, olan, sambar, varavu, thoran, aviyal, payasam, served with hot steaming rice on a banana leaf. make sure this one does not go out of your list while visiting Kerala.
Not only for foodies, but these dishes also have a taste of their own and that is what makes them so different. South Indian cuisine is highly underrated by people. Well, I can bet you a trip down the delicacy road of  Kerala is bound to change that view anyway. Also, a nice cruise for your little taste buds!