It is already February 2020. In the last month, the world experienced soo many things. Firstly starting with conflicts between USA and IRAN. Secondly, the Australian Bushfire in early January. Thirdly, the Jarkata floods. Then came the Coronavirus. So here's all the information about coronavirus and how china is fighting with coronavirus.
WHAT IS CORONAVIRUS?
Coronaviruses (CoV) are a family of viruses that cause illness in people ranging from the common cold to more severe diseases such as Middle East Respiratory Syndrome (MERS-CoV)and Severe Acute Respiratory Syndrome (SARS-CoV). A novel coronavirus (nCoV) is a new strain that has not been previously identified in humans. Coronavirus can be transmitted between humans and animals.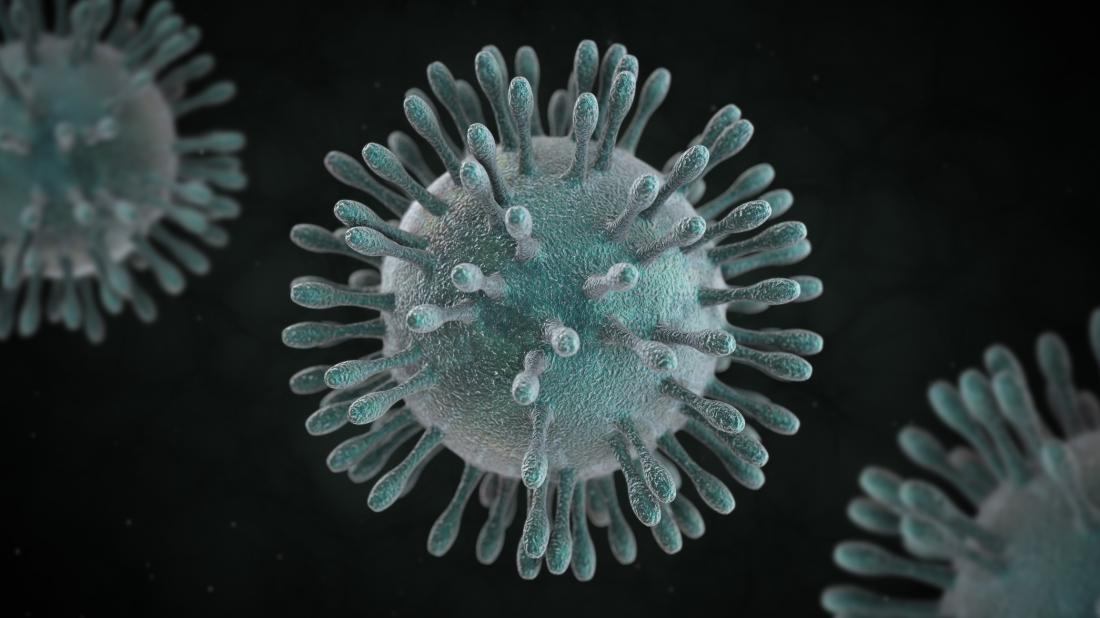 SYMPTOMS OF CORONAVIRUS:
Common signs of coronavirus infection include fever, cough, shortness of breath, breathing difficulties and other respiratory diseases. Considering the severe cases, the infection can cause pneumonia, severe acute respiratory syndrome, kidney failure and even death.
OUTBREAK IN CHINA:
Coronavirus was identified in late 2019 in Wuhan, the capital of China's Hubei Province. People affected by this virus have developed signs of pneumonia without a clear cause. Coronavirus is contagious and can be spread through human contact too. The transmission rate has started increasing lately from mid-January 2020. As of 31st January, about 9934 cases have been confirmed in China. The first 59 suspected cases at the end of December 2019 and early January 2020 were admitted to Jinyintan Hospital.  41 of the 59 were confirmed with the 2019-nCoV infection. Several countries across Europe, North America, Asia have reported cases.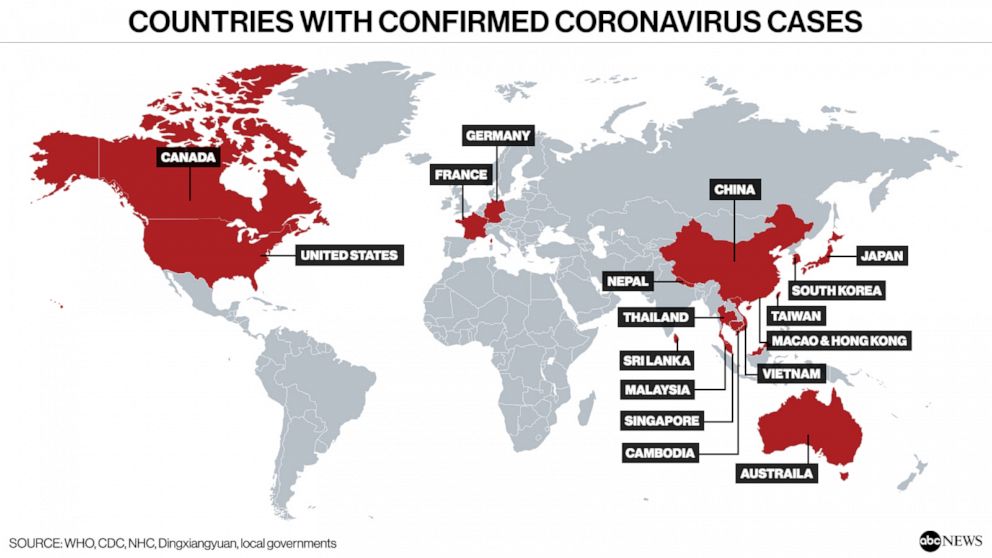 Many countries have issued warnings against travel to Wuhan and Hubei Province.  In Addition, people who suspect they are carrying coronavirus are advised to wear a protective mask. Airports and train stations have implemented temperature checks to keep monitoring in the attempt of checking the virus carriers.
SOURCE OF CORONAVIRUS:
Chinese scientists were successful in rapidly isolating and determining the genetic sequence of the virus. It was made available such that they could independently develop PCR tests to detect the disease. Among the first 41 people who were confirmed to have been infected, two-thirds of them were found to have a link with the Huanan Seafood Wholesale Market. That had a thousand stalls selling fish, chickens, pheasants, bats, marmots, venomous snakes, spotted deer. The 2019-nCoV's (Coronavirus) genome sequence is been reported to be 75- to 80-per cent identical to SARS-CoV. Above all, it is more than 85-percent similar to several bat coronaviruses. Whether this virus is of the same lethality as SARS is unclear.
PREVENTIVE MEASURES TAKEN BY THE GOVERNMENT:
Cities with a population of over 57 million people including Wuhan and 15 other cities in and around the surrounding of Hubei province were placed on full or partial lockdown. Measures were taken involving the termination of all public transport and outward transport by train, air and long-distance buses. Quarantine measures are been taken. On 23 January, a quarantine was issued on travel in and out of Wuhan in an effort to stop the spread of the virus.  Large-scale gatherings and group tours were also suspended. Thus, the entire Hubei province came under quarantine.
Due to quarantine measures, Wuhan residents rushed to stockpile on essential goods, food, and fuel. The prices of goods rose significantly. Medical staff faced difficulties in commuting to their hospitals, as they were now limited to walking and private cars. 5,000,000 people left Wuhan, with 9,000,000 left in the city. Guan Yi, an epidemiologist and SARS virologist who just flew back to Hong Kong after their one-day inspection in Wuhan told correspondents that "the Wuhan outbreak is at least 10 times larger than that of SARS, calling people to stay away from Wuhan as soon as possible."
Local authorities of Beijing and several other cities announced on 26 January, that these cities will not impose a lockdown similar to those in Hubei province. A spokesperson of Beijing's Municipal Transportation Commission claimed, that the expressways and highways, as well as subways and buses, are operating normally. Foreign passengers are been asked to evacuate as soon as possible. However, According to the report of the Chinese media agency on Thursday, a man in the Guizhou, southwest china suffering from the effect of coronavirus has reportedly been cured and has got discharged from the hospital on Wednesday.
SPECIALITY HOSPITALS:
A speciality hospital named Huoshenshan Hospital has been under construction. It is built as a countermeasure against the outbreak and to better quarantine the patients. Wuhan City government had demanded that a state-owned enterprise construct such a hospital "at the fastest speed" comparable to that of the SARS outbreak in 2003. On 24 January, Wuhan authorities specified its planning, saying they planned to have Huoshenshan Hospital built within six days of the announcement and it will be ready to use on 3 February.
The speciality hospital will have 813 beds and it will take up 25,000 square metres. The hospital is modelled after the Xiaotangshan Hospital, which was fabricated for the SARS outbreak of 2003, itself built in only seven days. State media reported that there were 1,500 workers and nearly 300 units of construction machinery on the site at the peak, and another backup team of 2,000 workers had already gathered. Authorities announced plans for a second speciality hospital on 25 January which will be named Leishenshan Hospital, with a capacity of 1,600 beds operations are scheduled to start by 5 February. Some people voiced their concerns through social media services, saying the authorities' decision to build yet another hospital in such little time showed the severity of the outbreak could be a lot worse than expected.
Meanwhile, standard recommendations are to be taken to prevent infection spread. Most importantly include regular hand washing, covering mouth and nose when coughing and sneezing, thoroughly cooking meat and eggs. Avoid close contact with anyone showing symptoms of respiratory illness such as coughing and sneezing.
Doctors and nurses volunteered to go to Wuhan city. It is a coronavirus suicide mission because many of them won't come back to their loved ones. Here's more insight into the news, Check out this Instagram post by for further information.