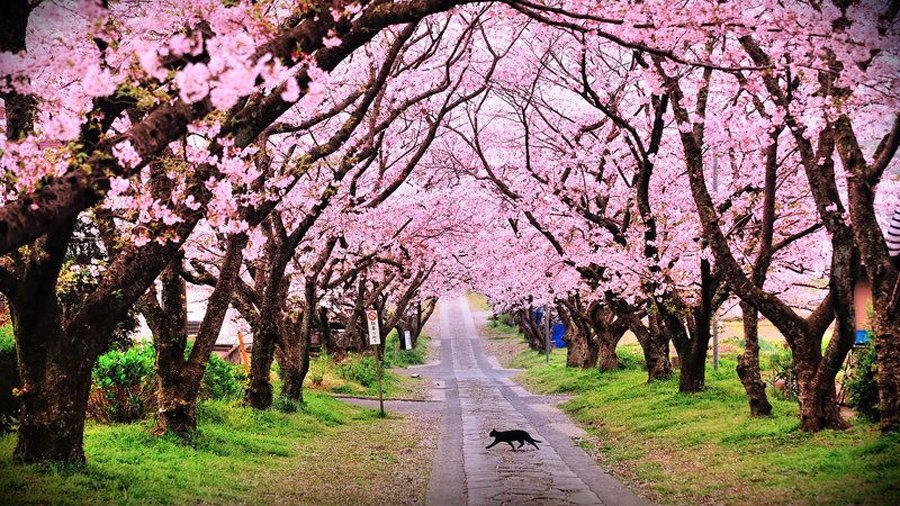 Cherry Blossom is a sight to behold, and the pink of the trees surrounding one makes one feel at peace with oneself. The cherry blossoms can be seen in very few places such as India, Pakistan, Japan, Siberia, and China. Blossom viewing used to be traditionally held in China and Japan, where the sakura blossoms are treated as a festival. In Japan, the act of viewing the Cherry Blossoms is known as Hanami, where families visit the Sakura Blossoms and enjoy their lunch or the like.
Sakura Blossom is a famous and impactful event in Japan. The fleeting Cherry Blossoms are said to represent life, and how beautiful it actually is. The Cherry Blossom stays for about two weeks.
In the words of Chris Bradford in his book, Young Samurai, the protagonist describes it as,
"Beautiful, but fleeting. Like Life."
Now, Shillong has its own Cherry Blossom festival here in India for all the enthusiastic viewers. While in Japan it arrives in spring, in Shillong it arrives early in November. The blossom takes people by surprise due to its unpredictable nature. It arrives weeks early at times, or too late for comfort. This spectacle of nature requires a special mention as it changes the entire landscape of the place. The trees lose their green and the place is adorned in a glorious coat of pink and white.
Shillong holds a festival for the last four years for the viewing of the Cherry Blossoms. It is solely for showcasing the blossoming of the Himalayan Cherry Blossoms. The Cherry Blossom of Shillong has been a sight to behold, and the Meghalayan Government has been celebrating it as a festival in the month of November for the last four years.
The festival is not only limited to just the viewing of the Cherry Blossoms, but there is also a host of activities for travelers to enjoy. These include guided night walks through the Blossom trees, race rallies and photography contests. Aside from such, there are live and local performances, which include folk and rock music, There are dances showcased by artists from all over the country, but are mainly centered from the North-East.
To promote the growth of blossoms and to spread the blossoms further, the locals receive blossom saplings to plant. This has encouraged the cover of blossoms in a long way, also causing the growth of the festival by far.
The blossom festival is a rare occasion anywhere in the world, and the occurrence of it in Meghalaya is celebrated throughout India. Even though it is relatively new and has not gained a major momentum of such, it is growing fast, attracting travelers from all over the world. They offer the blossoms as well as other sights to see such as Umium Lake, St. Bosco's cathedral and Cherrapunjee, to name a few major places. Apart from that, the Nonkalikhai Falls, Mawkdok Viewpoint and Elephant Falls are tourist attractions as well.