This world pandemic left us with our TVs, laptops, tablets, and of course our smartphones. There's a lot of time to binge-watch but what's worth watching? Well, we've got all covered for you. With some of the binge-worthy trilogies. So you can entertain yourselves with your loved ones. Or enjoy it all on your own. So here it goes…
The Ring Has Awoken
Fantasy lovers, tagalong because this rollercoaster ride is a must in the "binge-watch" list. Yes, we've summoned The Lord of the Rings trilogy for your quarantine-routine.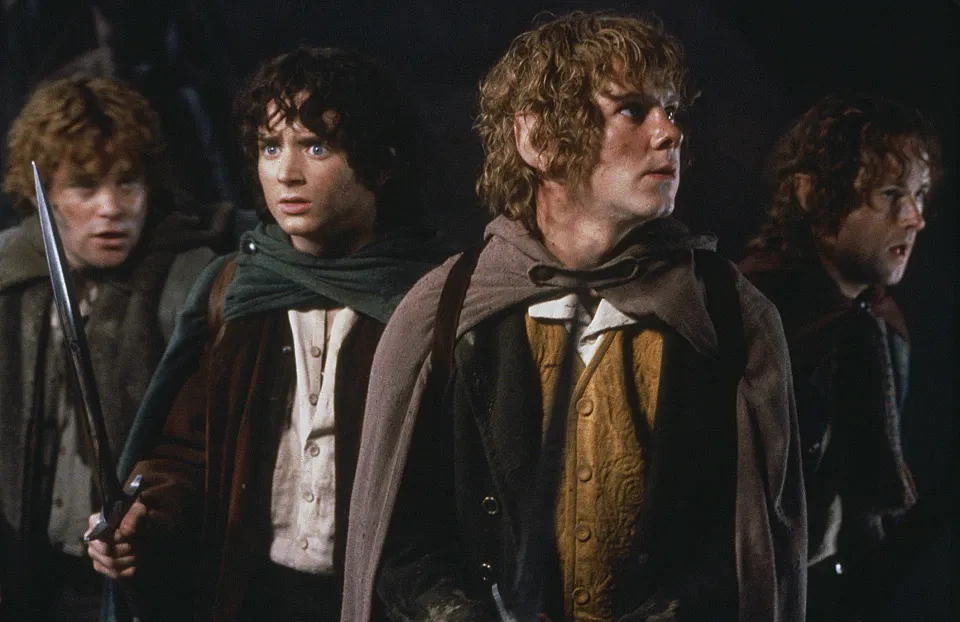 J.R.R. Tolkien's epic fantasy tale brought to us by Peter Jackson is in our list of one of the best trilogies that happened on the silver screen.
The Fellowship of the Ring: It's all about the beginnings. The origin of the ring and the introduction to the whole plot of this fantasy world. Join the hobbits on their adventure to fight evil. Along with humans, elves, dwarfs, and other creatures.
The Two Towers: Listen to Gandalf because he'll lead you to the correct path. This one is all about friendship, heroism, trust, and as we like to end everything on the note that how Good always triumphs Evil. Great battles and action will make you stick to your screens.
The Return of the King: This film got 11 Academy Awards, which includes titles like Best-picture and Best-director. This part gives a beautiful conclusion to all the characters. And a real happy ending.
Ace, I Think Is Pretty High!
These charming men are not here just for a heist but they'll surely steal your hearts as well. The Ocean's trilogy is a must for a fun watch. Steven Soderbergh's trio of fabulous heists brings out an exuberant vibe. These stylish, suave conmen are worth your watch.
Ocean's Eleven: Danny Ocean and his ensemble of ten accomplices plans to loot three Las Vegas casinos simultaneously. Then comes Ocean's Twelve: Where Danny welcomes aboard a new member to achieve three extensive European heists. Ocean's Thirteen: The troupe gathers up to the third upshot heist.
There's also a prequel to this trilogy named Ocean's Eight, which was released in 2018.
Go, Cap
If all the "Endgame" hype made you wonder what's the fuss about. Then you should meet Captain America. The perfect introduction to the MCU. Even if you are not an ambitious marvel fan, this whole lot never fails to keep us at the edge.
Captain America: The First Avenger is the story of America's first mightiest hero Steve Rogers a.k.a. Captain America who never disappoints, but impresses and he can do this all day!
The Winter Soldier will clear out all the cliffhangers of the first part and will take you on another joy ride of Captain's adventures.
Civil War is the concluding part, and one of the finest movies in the Marvel Universe. Some rare works have a brilliant lot in the end and this movie is one of them.
We Like To Move It
You can barely point out good animation trilogies. And on top of that, an animation for all group ages is really hard to find. And Madagascar trilogy is one such fine work. Who knew that an animal escape could be soo much fun when perceived from their perspective.
The trilogy series is Madagascar, Madagascar: Escape 2 Africa and Madagascar 3: Europe's Most Wanted. This troupe will take you on an amusement ride you'll never get over of.
This Is What It Feels Like
Good Superhero adventures are indeed a real delight. And Wolverine is one of them. This is the story of a metal-lined mutant human working for a special team force of other mutant humans. These men are called the X-Men, another franchise of MCU.
This crazy action plot is a must for all action-lovers out there.
X-Men Origins: Wolverine will introduce you to the origin of Wolverine. And the experiment that gave him the metal-lined mutant powers.
The Wolverine is set in Japan where Wolverine a.k.a. James Logan gets involved in a conspiracy between the yakuza and mutants.
Logan is about James living a peaceful life but his past life hits back when he meets a mutant kid and saves her life at all costs.
He's Breathtaking
All the tech geeks will adore this one, featuring the most breathtaking man ever, Keanu Reeves.
The Matrix will take you to a virtual world like no other. Revolves around a computer hacker who learns from mysterious rebels about the true nature of his reality and his role in the war against its controllers.
The adventure continues in the other two movies – The Matrix Reloaded and The Matrix Revolution.
Revenge Is A Dish, Best Served Cold
The Godfather trilogy is a celebrated saga of the Corleone mafia is no doubt a classic. It's one of the most renowned films. Also, it won 9 Academy Awards for Best Picture. This film will teach one a lot. It's about the dark underworld. And the dramatic theatre it beholds showcasing the powerful characters is soo out worldly.
Find out about New York's most powerful mafia Corleone's dynasty and experience the unforgettable tale.
Holy Batman
The Dark Knight lot directed by Christopher Nolan gave us extraordinarily great theatrics. And to top the notch, there is Heath Ledger's stunning performance as Joker. And all will agree that he was the very first villain who took our breaths away with his performance and stunned everyone.
The series includes Batman Begins, The Dark Knight, and The Dark Knight Rises. The star-cast adds an incredible taste to the work. And Nolan knows how to give his superhero a closure, creating the unusual epic. Also concluding it on a powerful note.
Also for more binge-worthy trilogies checkout here.
And Marvel fans, Assemble! and take a look at Marvel series you must binge on.
All images belong to their respective owners.