How many times has it been that you have a craving for cookies and there are no eggs in your house or you just can't find the dipping sauce bowl just right before a party? Well, there's always an alternative. And I am not talking about going down to the store and buying another replacement but making a substitute right in your home out of the things you already have in your house. And these actually work, trust me. Here's a little help to not spoil an appetite or a party next time any such things happen.
If you ever run out of eggs while making cookies, worry not. Half a banana is a great substitute. Cookies are favorites of everyone and wanted around the household by oldies and children alike. So, any house needs a good stock of that.
2. Add a ½ cup of oil + 2 eggs to turn any boxed cake mix into the cookie dough. You can never have enough cookies. So this one here is to turn your cakes into cookie too.
Remember all those movie nights when the movie was so good  but the popcorn spoilt it all? Yeah, this one right here is so that you never have bad movie nights again. Add a bit of soy sauce to your popcorn to make them taste a hell lot better.
4. This one is for when you have a kid in your house who loves to dunk Oreos in milk and eat them. Remember kids? They are the worst kind in handling utensils and stuff. So why not just double the oreo packaging and pour the milk there only for easy access and mess-free eating. Also no use of kitchen utensils.
5.Ever brought chips in a bowl and there was no place for the dipping bowl or there was but the bowl was too small and not enough for everybody? This one is for when these crises arise. Stick a wineglass in a bowl for a quick dip or salsa holder.
6. Make sweeter lemonade by roasting lemons in the oven before juicing them. Heating them in the oven enhances the juices and their flavors. Also, the skin becomes a little loose for which it becomes  easier to wring out the juice from them.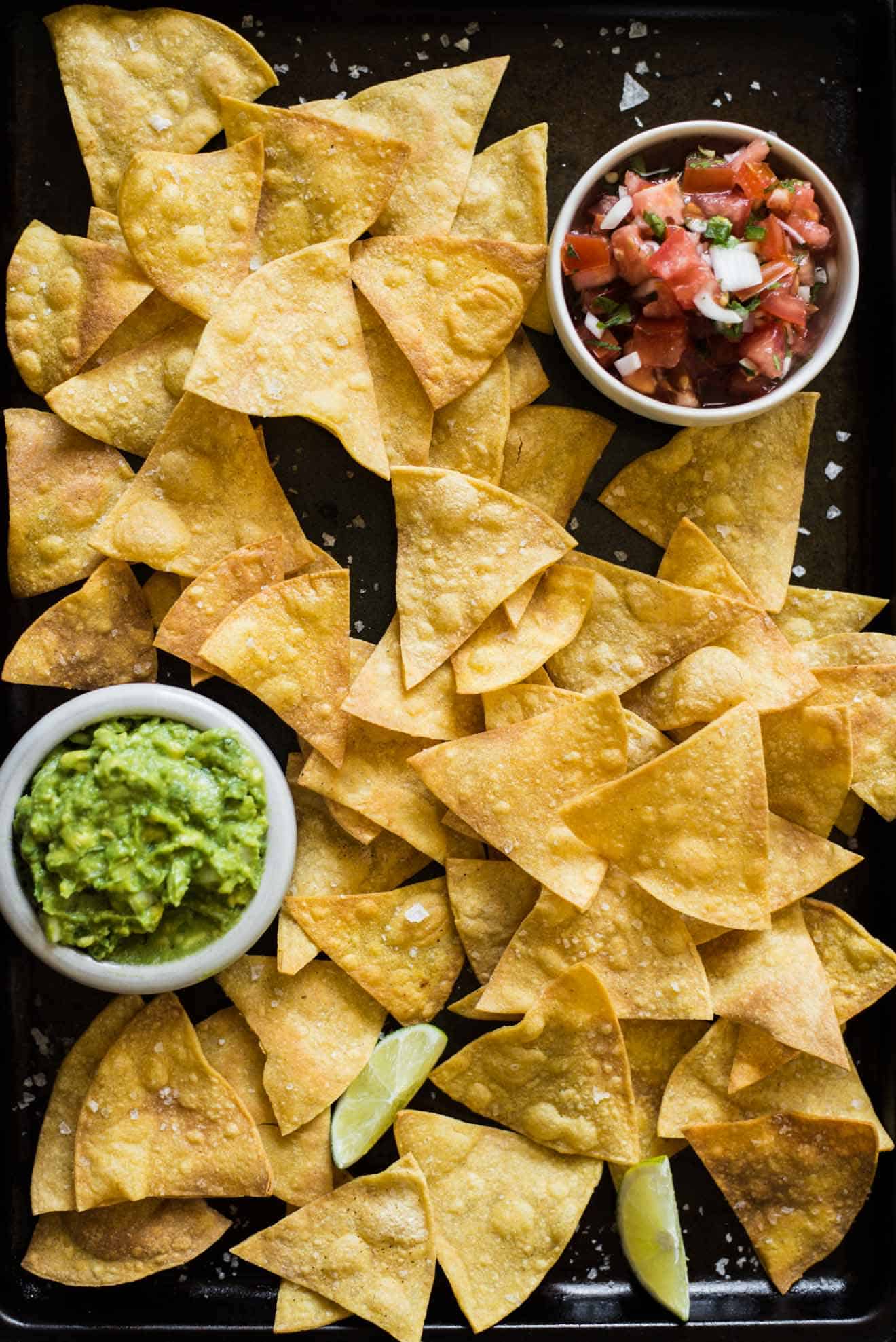 Stale tortilla chips in the house? 10 minutes is all you need. Toss them in the oven at 375 and they will be as good as new. Your movie nights will be a hit as always.