Singapore is a small island in Malaysia. Its homey type climate all year round not only attracts immigrants, businesses, and culinary options but a great number of tourists. Its magnificent beauty is cosmopolitan. Public transport and cabs facilities are remarkable makings exploring more easy and comfortable. To with that, we bestow you an exciting, picturesque view and an itinerary of this enchanting place.
Day 1(Sentosa Islands, SEA Aquarium, Clarke Quay)
Beach/Spa/Rainforests
Duration:7 -9 hrs 
Spend a day at a beach to get started with the holiday feeling, relaxing on the sand. Getting a spa or loitering around the lush green forest of Singapore to embark on the beginning of the holiday season. 
SEA Aquarium
Timings: 10:00 AM – 7:00 PM
Duration: 2hrs
Entry Fees: 
Adult ( 13-59 years): SGD 40
Child (4-12 years): SGD 29
Senior (60 years and above): SGD 29
View of 1000+ different species in 50 different habitats is the most mesmerizing and fascinating view of the lifetime.
Clarke Quay
Duration:2.5 to 3 hrs
The nightlife of Clarke Quay is chatted worldwide. From crazy karaokes to classy, high-end restaurants everything is available. 
Day 2 (Botanic Gardens, Art Science Museum, Singapore Flyer, Gardens by the Bay)
Botanic Gardens   
Timings: 5:00 AM – 12:00 AM
Duration: 45-1hrs
It is home to 10000 plants and trees species and a place to walk around and feel the freshest air. Also, the only tropical garden featured by UNESCO.
Art Science Museum
Timings: 10:00 AM – 7:00 PM
Duration:2-3hrs
An astounding work from art and science is featured here. It is the perfect place for photophilic and is the most peculiar buildings in Singapore.
Singapore Flyer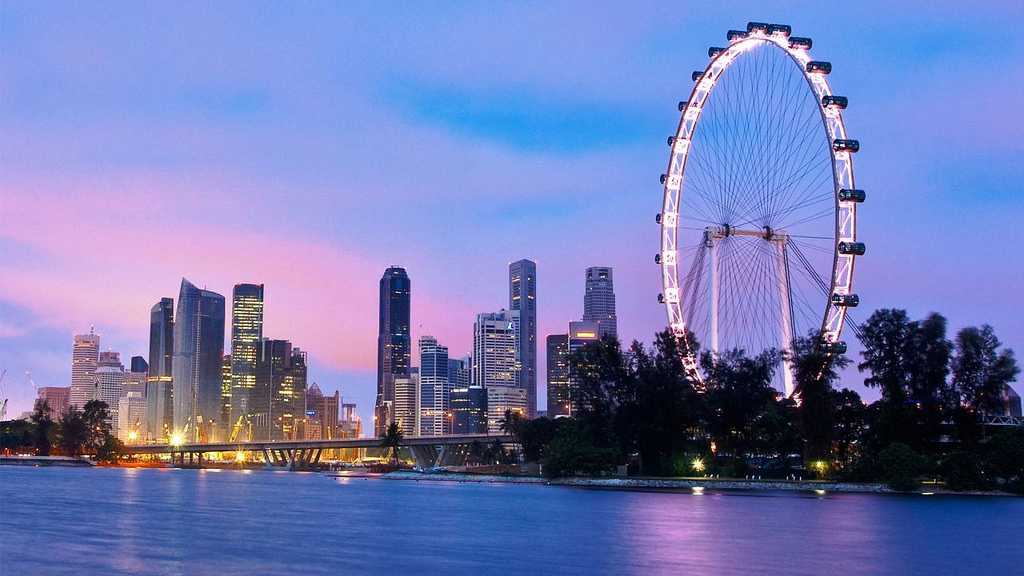 Timings : Ticket Booth: 8:00 AM – 10:00 PM, Wheel: 8:30 AM – 10:30 PM, Last entry at 10:00 PM
Entry Fee: Adult: SGD: 33, Child (under 13yr): SGD 21
Duration: 45-1hr
Asia's Biggest giant wheel makes sure of the most hypnotizing views. One look captures the whole of Singapore and parts of Malaysia and Indonesia.
Gardens by the Bay
Timings:  5:00 AM – 2:00 AM, Conservatories & OCBC Skyway: 9:00 AM – 9:00 PM, Last Ticket Sale: 8:00 PM
Duration: 4hrs
Entry Fee: Gardens: Free, Conservatories: Adult: SGD 28, Child (under 13yr): SGD 13, OCBC Skyway: Adult: SGD 8, Child (under 13yr): SGD 5
Best time:7:45 to 8:45(1hr award-winning mist show to experience the enchanted forest)
In the heart of the city lies the home to 400,000 plants famous for jaw-dropping Supertree Groves, SkyWay, Flower Dome, and the light and sound show.
Day 3 (Singapore Zoo, Little India, Merlin Park, and The Helix)
Singapore Zoo
Timings: 8:30 AM – 6:00 PM
Duration: 5hrs
Last Entry: 5:30 PM
Entry Fees: 
Adult: SGD 33,
Child (3 – 12 years): SGD 22
Titled as World's best zoo, with the open concept offers the opportunity to roam around the rainforest and explore the wonders of nature and wildlife. The special attraction of tourists from busy countries to feel peace and calm.
Little India
Duration:2hrs
The best place to experience 2 countries in one. A 24hr open shopping complex and the Indian cuisines and their low cost make it a perfect place to shop and dine.
Merlion Park and The Helix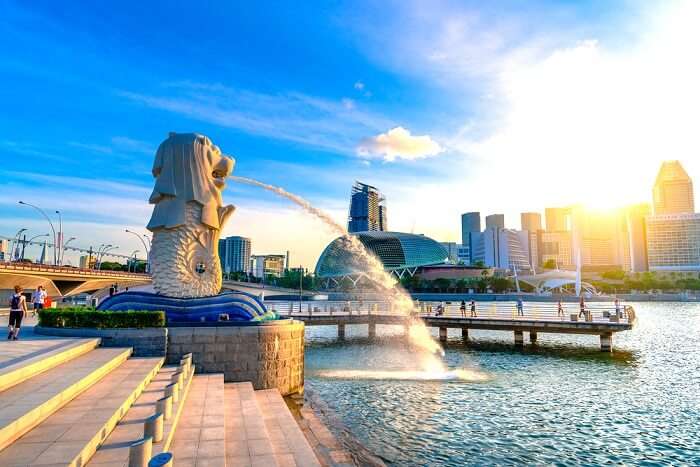 Duration:1hr
The symbolic proof and a signature picture of every Singapore trip stand here. The merlion a mythical creature with the head of a lion and the body. To top it on Helix Bridge or THe DNA structured bridge with colored LEDs makes it very 'instagrammable' and picturesque.
Day 4(Orchard Gardens, Universal Studios)
National Orchid Garden
Timings: 8:30 AM – 7:00 PM,
Duration:1-1.5hrs
Last entry: 6:00 PM
Entry Fees: 
Adults: SGD 5,
Students: SGD 1,
Seniors (60 and above): SGD 1,
Children below 12 years: No entry fee
Fond of Gardening, this place best suites for having a look at all kinds of orchids as it is the largest display of tropical orchids in the world.
Universal studios
Timings: 10:00 AM – 6:00 PM
Duration:8hrs
Entry Fees: 
Adult (Age 13-59): SGD81
Child (Age 4-12): SGD61
Senior (Age 60 and above): SGD43
"One of its kind theme park in Asia" is the most attractive and exclusive tourist location. Featuring 7 themed fun zones and 28 rides from Hollywood to Madagascar it has it all.
Day 5 (Chinatown and driving across the country)
Buddha Tooth Relic Temple and museum complex 
Duration: 45-1hrs
It is a five-story temple famed for storing the left canine tooth of lord buddha with an attached fact-packed museum to it.
Late morning or afternoon is perfect for walking around, shopping, trying different dishes. Finding souvenirs for your family and friends and experiencing a feel different cultures and thrilling on diversity. 
Marina Bay Stands
Duration:2hrs
55 stories building with one of the most expensive casino property and the highest deck to observe the Singapore skyline. The view at the night is most enthralling.
All images belong to their respective owners.
Visit the Singapore agency website just by clicking on the Direct link https://www.gov.sg/
If you are looking to travel to Manali, India then you must check out the top 5 places to visit in Manali https://neuronerdz.com/top-5-places-to-visit-in-manali/