One food item that everyone loves, from kids to old aged is ice cream. However heavy your meal is, there's still a little space to fit in ice cream. Ice creams are available in various flavors. Though the most liked ones include vanilla and chocolate, some enjoy ice creams infused with seasonal fruits like strawberries, mangoes, or dry fruits like almonds, black currants, and figs. Nevertheless, many new flavors have been invented like the betel leaves (paan), cheesecake, and chai that are a great hit amongst the masses.
Here are some flavors that you might want to try right away.
Tomato Ice Cream
We all know that tomato is a fruit and not a vegetable, but ever heard of such a combination? But now it is a reality. This tangy ice cream is created using tomato puree and ice cream base along with ginger, basil, and other spices for enhanced taste.
Brown Bread Ice Cream
Always in a hurry for work? Been skipping breakfast regularly? How about grabbing brown bread ice cream for breakfast? This ice cream found in Ireland is made of Irish brown bread that contains buttermilk and baking soda instead of yeast. The crisp, brown crumbs of bread are swirled along with ice cream, and butterscotch is added to give it a finishing touch.
Sriracha Ice Cream
For those who love spicy more than sweet, the Sriracha ice cream is the perfect mix. It has sharp flavors of the Sriracha sauce made up of the spiciest chilies that give the feeling of hot and cold simultaneously.
Black Sesame Ice Cream
Who could have thought of the addition of seeds such as sesame seeds in ice cream? This ice cream is popular in Asia, especially in Japanese restaurants. Resembling wet concrete, it is made by grinding the toasted sesame seeds until creamy and adding it to the ice cream base giving it a sweet and nutty flavor.
Sweet Potato Ice Cream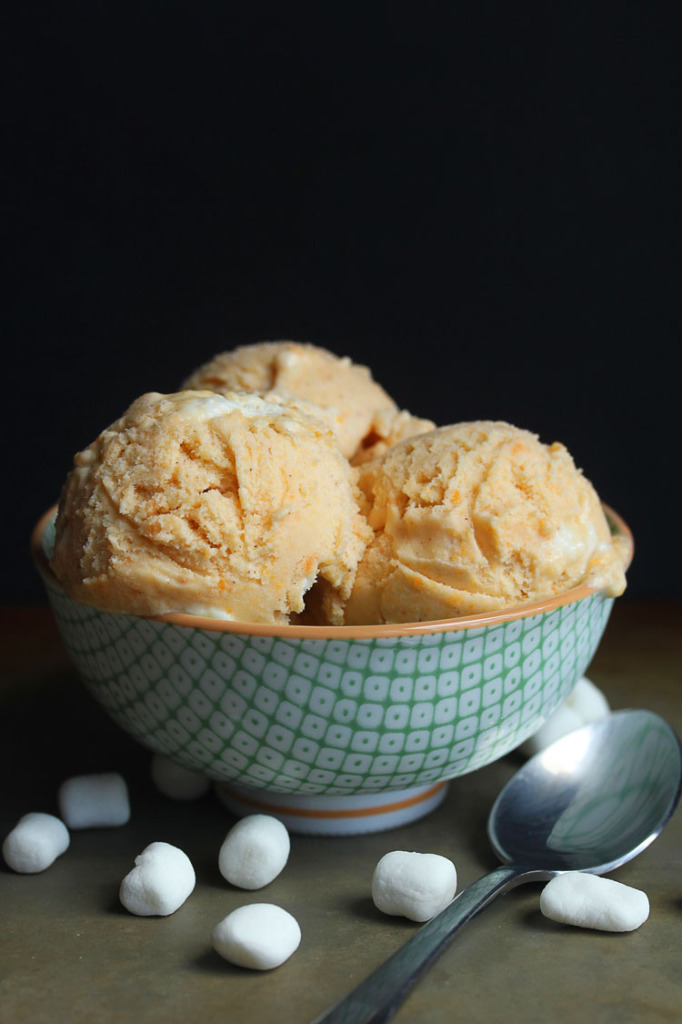 Tired of eating sweet potato fries or pies? The Sweet Republic, an Arizona artisanal ice cream chain has given a twist to it. This ice cream is made by adding mashed sweet potatoes to ice cream with toasted marshmallows.
Ube (Purple Yam) Ice Cream
This beautiful, rich purple color ice cream is made out of local purple yams. Great taste and eye-appealing too!
Lobster Ice Cream
For all the seafood lovers out there. New ice cream has been introduced by Ben and Bill's Chocolate Emporium in Maine. Made up of real chunks of fresh local lobster along with melting butter, this is a must-try!
8. Octopus Ice Cream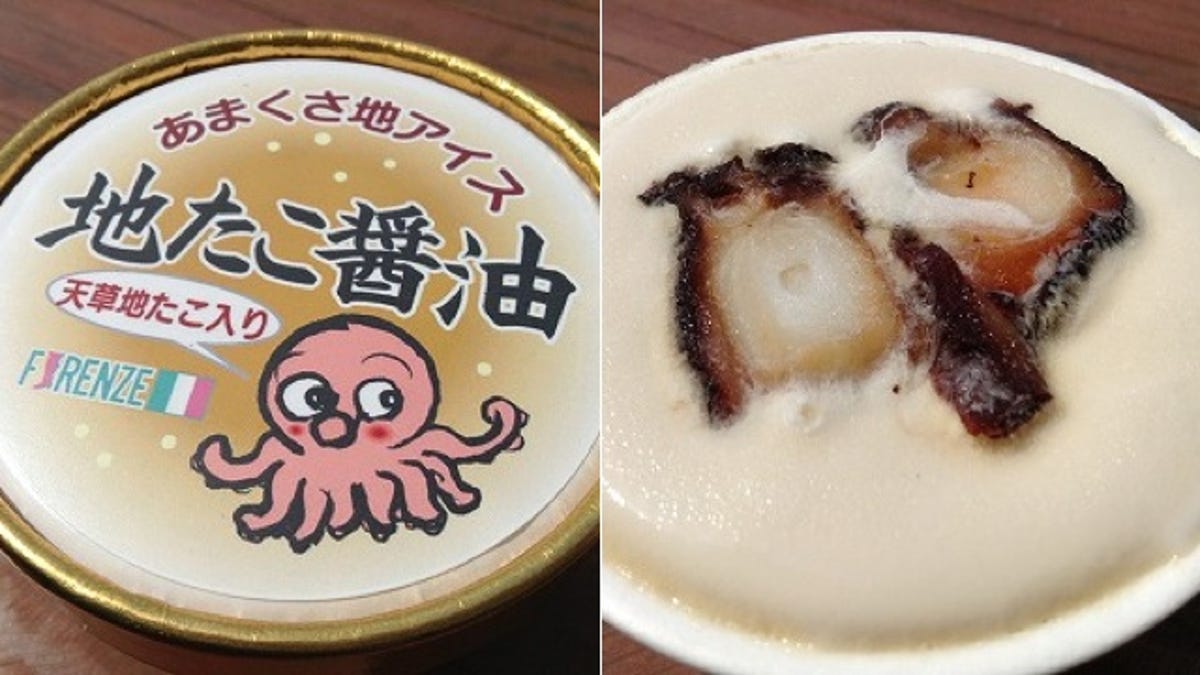 It is one of the strangest and the rarest flavors found in Fuugetsudo, also known as the ice cream heaven in Japan. It sells various other types such as Japanese venomous snake flavor, raw horse meat, Indian curry, mackerel, and wasabi.
Turmeric/ Golden Milk Ice Cream
Turmeric is good for the body due to its anti-inflammatory nature. Indians are often made to drink milk with turmeric to prevent illness. Using this concept, ice cream has now been created. Honey, ginger, and lemon are other flavors that are incorporated in this.
Cicada Ice Cream
It is an insect-centered ice cream only created in Sparky's homemade ice cream in Columbia, Missouri. This crunchy treat is created by boiling cicadas (a type of insect) and dipping them into milk chocolate and then in brown sugar. They're then mixed into brown-sugar-and-butter-flavored ice cream. But this strange concoction is only available when the cicadas are around i.e. once every 13 years when a new generation emerges from underground.
All images belong to their respective owners.